Born in 1951, Teva Pharmaceuticals has since grown into a multinational pharmaceutical giant. Headquartered in Israel and with locations in Europe and North and South America, Teva is in a time of crisis. Since the death of Teva's "father," Eli Hurvitz, in 2011, the company has declined in many ways, and with new CEO Kare Schultz, the company is cutting costs – resulting in 14,000 people being laid off in their locations around the world.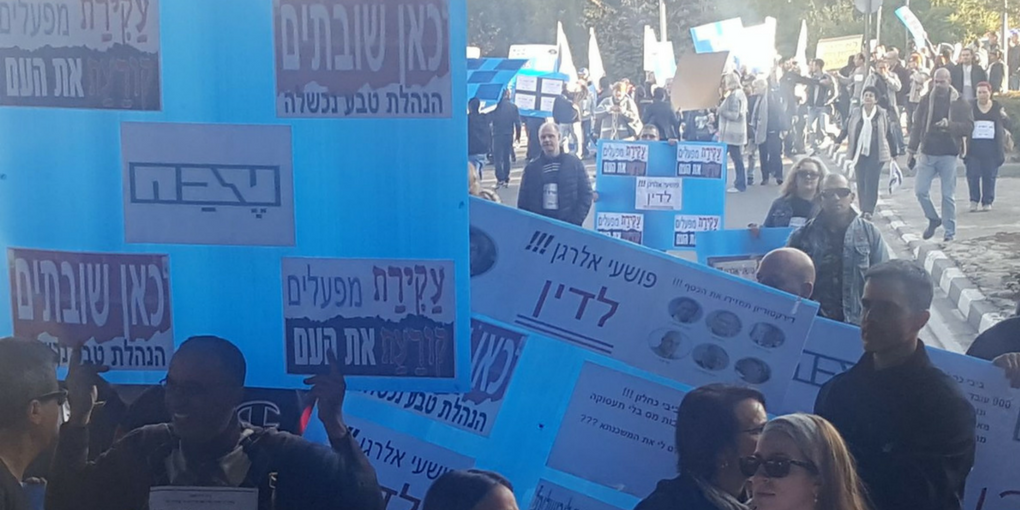 About 25% of those cuts are taking place in Israel, and about 1,800 people will be affected as Teva is choosing to shut down three factories. Teva is responsible for 80% of pharmaceutical exports from Israel, and has garnered billions of dollars in support from the Israeli government with the agreement that it will be a mainstay in Israel and support the Israeli job market. Teva employs about 56,000 people worldwide, with about an eighth of them in Israel, who have been working at Teva for years.
In hopes of saving the local industry, Histadrut Chairman Avi Nissenkoren announced a countrywide solidarity strike, and employees followed suit. In addition, the Israeli public and private sector, including all from government offices to universities to hi tech companies, were called to join the strike and support the local citizens.
Of the issue, Nissenkoren says, "The big battle is reducing the number of laid-off workers. We must keep Teva in Israel and save the factories in Jerusalem. I neither differentiate nor make distinctions between employees, regardless of the identity of their representation. Teva's headquarters must remain in Israel and nowhere else. We're dealing here with a mega event that the Israeli economy hasn't seen for years. The government, the Histadrut and the employees must join hands in this struggle for the future of Teva and ensuring the status of the industry in Israel."
Teva CEO Kare Schultz affirmed that the layoffs will indeed be seen through. Perhaps the Israeli government should use this as a lesson learned. Supporting big companies to grow larger doesn't always equate to big success. With the dizzying number of small startups hoping to create large impact, maybe supporting their growth would allow for the kind of impact, and jobs, Israel must now create.