To all our readers, donors, and friends – Happy Hanukkah! We wish you a bright, healthy holiday – From our family to yours.
As the darkest month of the year has arrived, we once again enter the 8-day festival of lights, also known as Hanukkah. While annual traditions of lighting candles, spinning dreidels, and stuffing fried foods into every meal are set in Jewish lineage, one hidden tale seems to have resurfaced, coming to light in more recent years thanks to the ample rise of women's voices – and that is the story of Judith. 
As the story goes, the Assyrian army, led by Holofernes, was stationed outside the small Jewish town called Betulia, waiting for the townspeople to surrender to the forces of Nebuchadnezzar, or starve to death. Fears of siege inched closer and the people met to discuss their plan of action. Most wanted to surrender. Judith did not. A recent widow, Judith had her own plan, which she shared with the town elders, who disapproved, believing it was too dangerous. She insisted, refusing to remain passive, or surrender to such evil forces.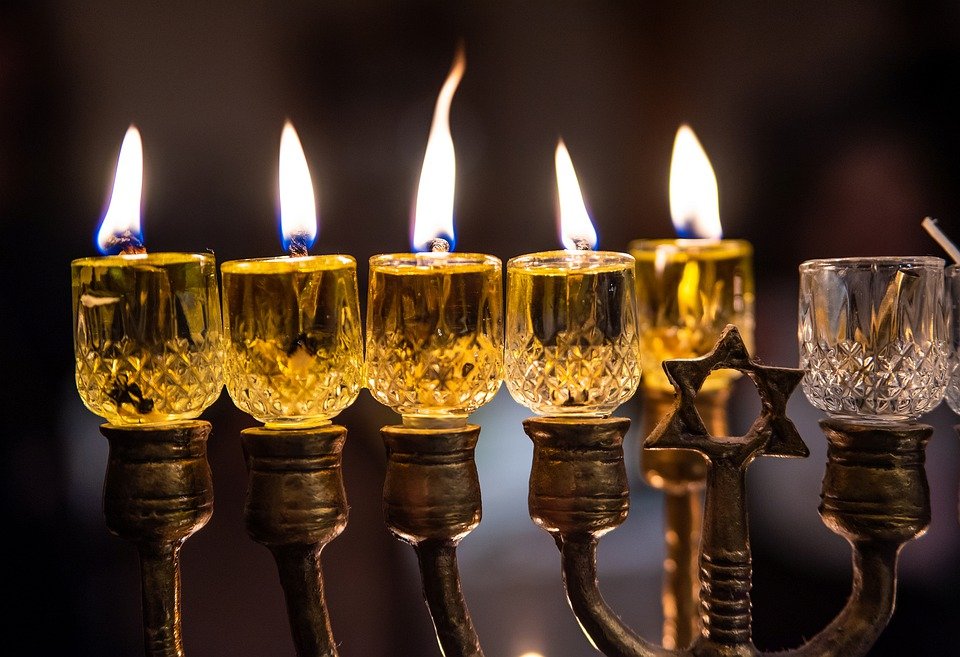 Dressing in her finest and gathering what was left of the town's wine and cheese, she walked towards the enemy base. Judith asked to meet with general Holofernes, charming him and building trust until one night, he passed out from too much wine and Judith cut off his head. The next day, the army receded and the Jews were saved.
The tale tells of a woman who placed her life on the line, took strategic action, and leveraged her feminine strength to do the unthinkable and "conquer" an army. Her will to risk and trust herself speaks to her courage, her wisdom, and her important place in history. As always, we can reflect on history to highlight our needs for today. 
Today, we are living in a period of acute loss, whether personally from the pandemic, or universally, given the state of our social, economic, and climate affairs. Whether conscious or not, we are in a battle for survival. The question is, how do we deal with it? Do we give up and choose to surrender like the townspeople, or do we channel our inner Judith, leverage our strengths, take courageous action, and act with intention for the greater good?
If we learn from Judith as a recent widow, she experienced deep loss, which was perhaps also what sparked her into action. Despite her state of pain, she managed to persevere, stepping into a role of responsibility, which ultimately saved the lives of so many.  
Each of us is here to play a role and make an impact. While there's no need to chop off someone's head, we can allow our pain to become our potential. We can take responsibility, hone our power, and take bold risks to repair our world. Despite our losses, our strengths remain. It's up to each of us to know what they are and use them to ensure that our people and our home need not surrender to battle, but persist in our full capacity to thrive.