In addition to the nine medals won so far, two records were broken by Israeli athletes at the Tokyo 2020 Paralympic Games. The first "huge achievement" is from Iyad Shalabi, who won his first gold medal, and is the first Arab-Israeli swimmer to do so. Shalabi, 34, from Shfaram, was born deaf and was paralyzed in his limbs in an accident when he was 13. However, it didn't stop him from training at ILAN, the Israel Association for Children with Disabilities – and his hard work paid off. After coming close to medals in Beijing 2008, London 2012, and Rio 2016, the swimmer finally took gold in the 100-meter backstroke. He won a second gold medal days later in the 50-meter backstroke.
Shalabi was celebrated by Israel's Culture and Sports Minister Chili Tropper: "Iyad is an inspiring man whose life has been full of victories. And today, another great victory. Iyad wasn't frightened by the high expectations, aimed high, and filled us all with pride. We are proud of you, Iyad Shalabi!"
The other record-breaker is Israeli swimmer Mark Malyar who set a new world record for the 200-medley swim, winning gold. He also won gold in the 400-meter freestyle, and a bronze in the 100-meter backstroke. An experienced swimmer with cerebral palsy, Malyar was named Athlete of the Year in 2017 by Israel's Paralympic Committee.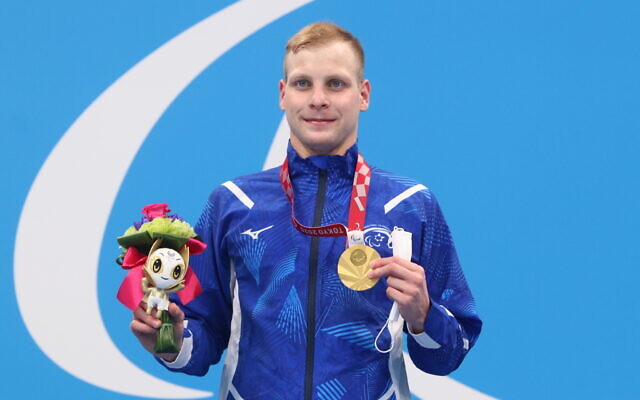 The Prime Minister wrote his congratulations: "The Paralympic team – you're the most exciting and inspirational team in the world; your incredible accomplishments are just a bonus."
Other medalists include swimmer Ami Omer Dadaon who three medals total including golds in the 50-meter freestyle and the 400-meter race, and a silver in the 150-meter individual medley. Rower Moran Samuel won silver in the Women's Single 2000-meter row.