After seven months of negotiation, Yael Vizel, Founder of Zeekit, finally closed the deal to sell her company to Walmart, the largest American retailer, for $200 million. While Walmart, with over 2.5 million employees, wasn't the only massive conglomerate that offered to buy, Vizel chose their offer, as it was most beneficial to the company. "All of our company's employees were hired by Walmart, the company is staying in Israel and it's becoming a base for a very large technological development center, under my leadership."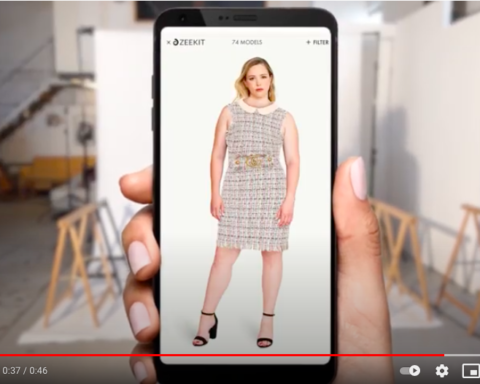 One of the few Israeli women to make such a high-level exit, Vizel fronts her company for its quality technology using artificial intelligence and visual computer learning to allow consumers to try on clothes in their virtual dressing room. While many investors dubbed Zeekit a 'fashion' app, the capacity and value it holds are clear and growing, especially post-COVID. 
In fact, the company's business began to soar only weeks into the spread of the pandemic given the immediate turn to online shopping. After three months, Macy's, a client of the company, said that using Zeekit increased their online sales by 43% with 100% no returns. 
"If up until then, physical stores accounted for 80 percent of the budget, and 20 percent went to online commerce, the proportions changed thanks to the coronavirus. The pandemic was also an opportunity for businesses to expand the scale of their online sales, where profit margins are higher than in physical stores that have to be maintained. Now people are continuing to buy online in higher volume than they did before. The shake-up caused by the virus made it possible for many businesses to expand their sales infrastructure and to enjoy two active sales channels."
Walmart had been a client of the company as well and understood there were changes ahead, quickly making an offer along with a slew of other interested parties. While often "fashion" based companies are considered low-tech, and not cybertech, Vizel had bigger things to deal with. During the exit process, she also gave birth, taking two weeks of maternity leave and otherwise, staying focused on the long-term game for herself and the 40 employees who were along for her journey. The day the agreement was finalized, was the start of the uprising conflict. 
While the challenges don't seem to stop, neither does Vizel. From her elite engineering unit to an international multi-million dollar exit, Vizel remains humble and ready for whatever comes next.