There's a huge disparity in the number of funds that are invested in women. It can be seen on all levels, in healthcare, employment, education, and specifically, Hollywood, points out Paula Kweskin, Founder and Director of The 49%, a nonprofit focusing on advocacy, education, and "moving the needle on critical women's rights." 
Kweskin a US immigrant currently living in Jerusalem is also a human rights lawyer, award-winning documentary filmmaker, and mother of two, who experiences the gap firsthand. She is also witnessing deeper layers of challenge within the film industry, especially after the effects of COVID-19 during 2020.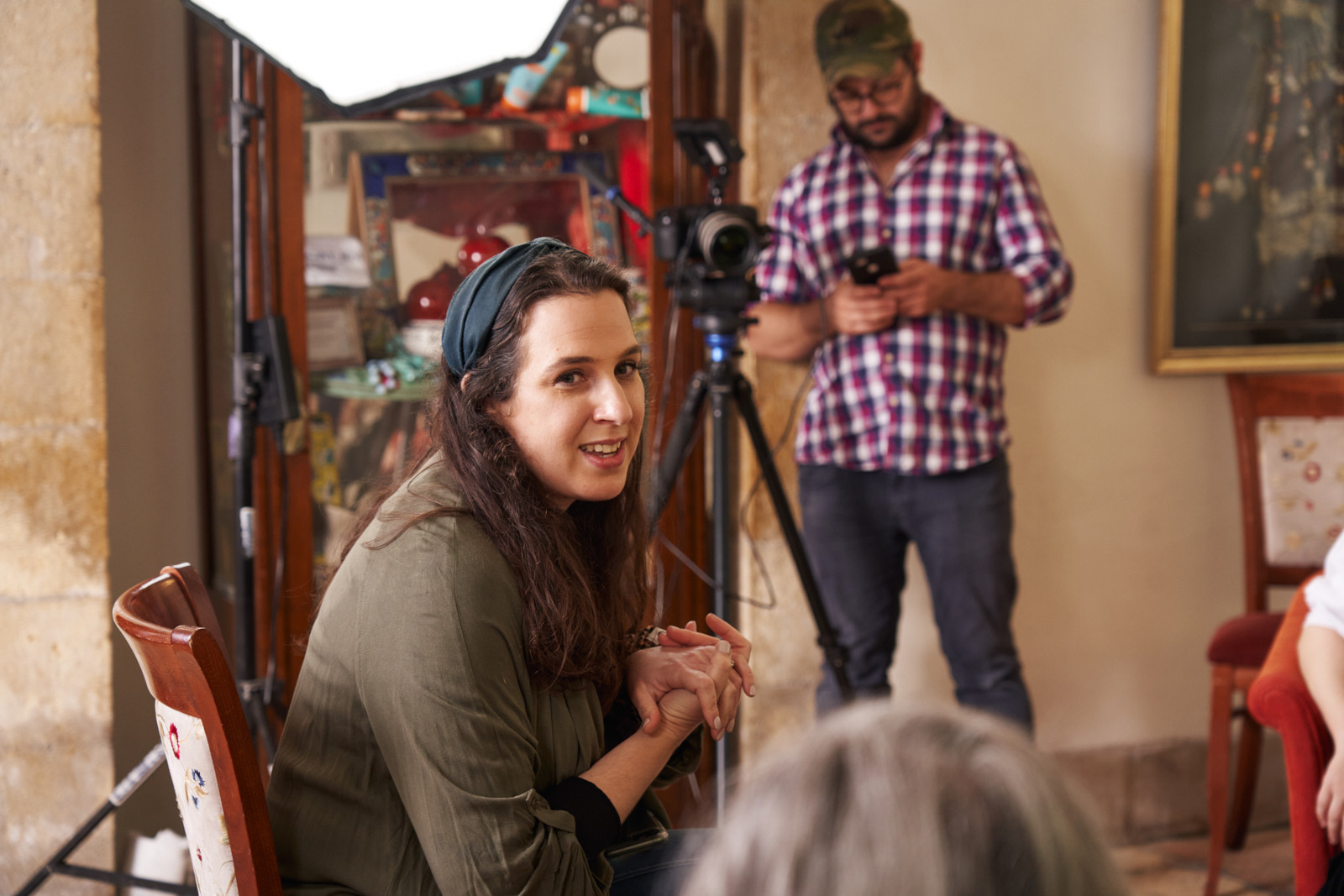 What's Wrong with Women's Rights 
"What's troubling is that so many gains that women have made in the last 20 years have been set back by the pandemic. So many girls who were finally able to go to school are no longer in the framework to be educated, to learn to speak up and to be able to tell their stories. We're losing the next generation of girls who can be educated, and what are we doing about it? There's also a rise in domestic and gender-based violence that I don't see governments tackling in a legitimate way." 
"Yes, women's issues are getting more of a focus in the media than in the past, but it's still a singular view of what women's issues are, and frankly it's a Western view…There is a disproportionate focus on the wage gap, reproductive rights, #FreeBritney, without an understanding of the very serious women's rights abuses in other parts of the world. These things are all connected. If we're ignoring certain issues, we're not finding sustainable solutions that can impact women across the globe. For example, right now in Latin America, there is an epidemic of femicide. Every 36 hours in Honduras a woman gets killed, and this isn't in the mainstream media." 
Kweskin's concerns are the reasons she dedicates her time to sharing women's stories, especially those of marginalized communities. While social media used to be "a democratic entry point for all voices, we now see how Facebook and Instagram are silencing nuanced voices, and the algorithm is working against them. I don't see big tech giants supporting storytellers or marginalized voices in a way that I know they could."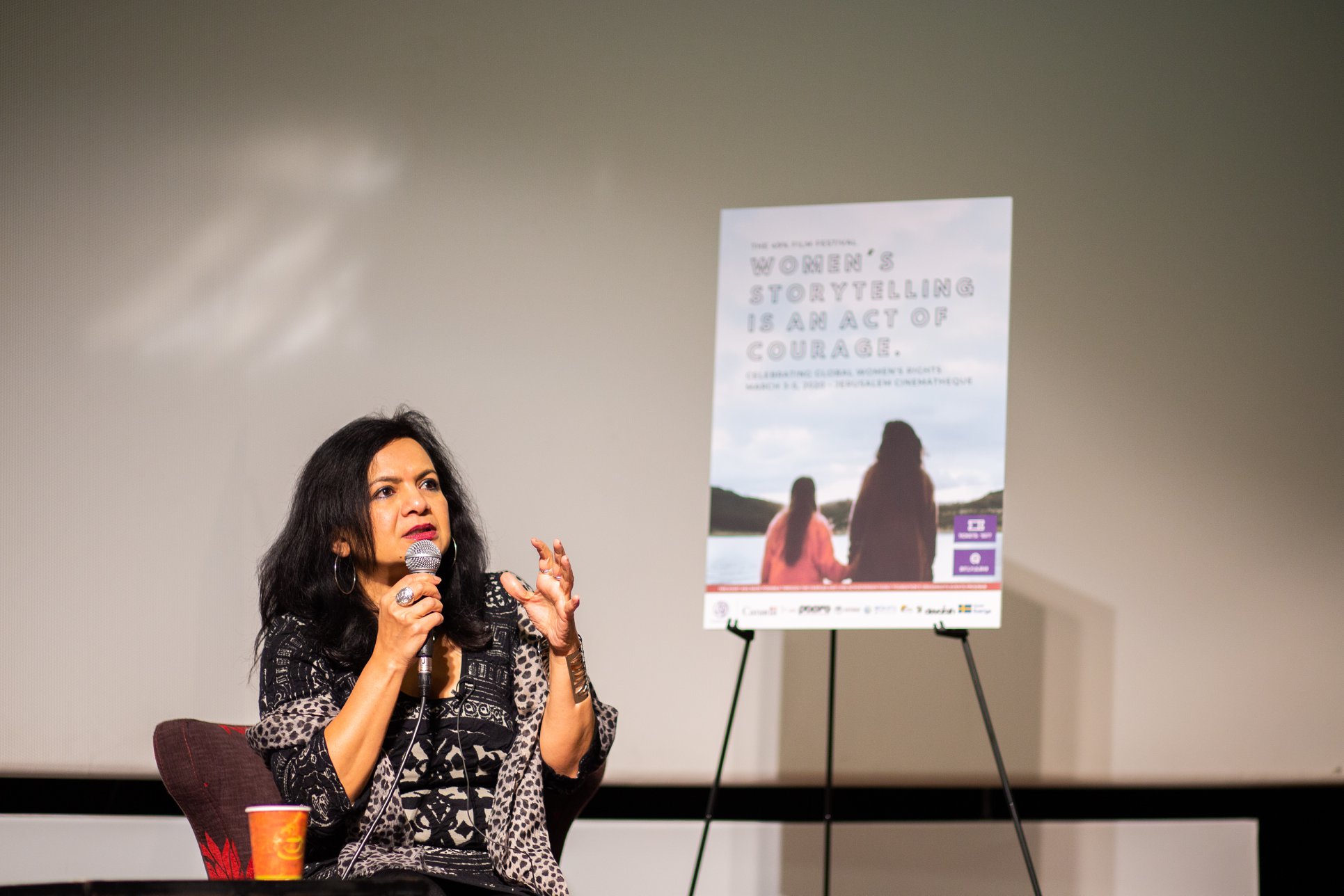 The 49% Mission
Founded in 2018, The 49% has built a platform for these voices to be heard. With a degree as a human rights lawyer yet not seeing the progress she wanted to see, Kweskin started making short films. She says that the "media is my courtroom. It's my advocacy tool because that is what can really move the needle, not only human rights issues but women's rights issues, changing the culture, changing the perception, and then getting tangible change to happen."
Kweskin, and COO Dana Wilsey, have built an active platform to support women's voices around the world. They host a monthly Feminist Film Club, sending a short film and hosting a global gathering to discuss. This month's film featured A Girl from Mogadishu, based on the true story of Ifrah Ahmed, who was circumcised at eight, raped at twelve, and escaped war-torn Somalia, and emerged as one of the world's foremost international activists against the gender-based violence of female genital mutilation. 
The nonprofit also runs a campus ambassador program, which inspires conversations around feminist and activist issues, and links the next generation to current humans rights causes. The small team is also working towards rebuilding their annual film festival, formerly the Censored Women's Film Festival, which took place in Jerusalem and featured filmmakers from Egypt, Sri Lanka, Canada, Pakistan, United States, and more. Kweskin also directs and creates short films herself, the last one an 8-minute short called Peacemakers, featuring six Arab and Israeli activists who discuss the UN's Resolution 1325, and theIr hope for a shared future. 
While she couldn't speak in full about it, Kweskin is most excited about supporting women's protest movements in different parts of the world and connecting more deeply to share their work and their stories. She's been in touch with Afghani women rights activists and is considering how best to use their platform to further elevate their voices.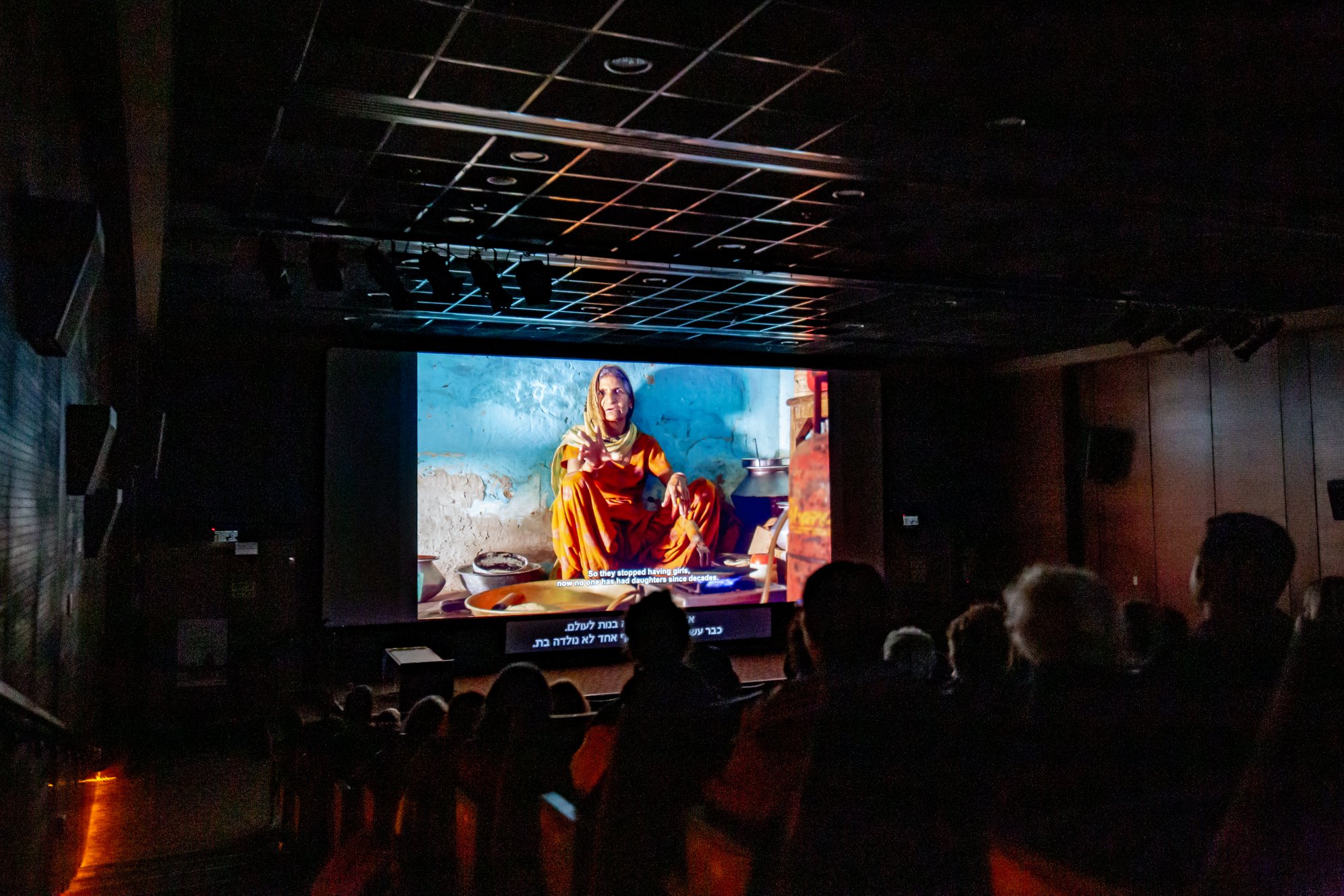 Photo Credit: Tzipora Lifchitz
Why Women's Storytelling is an Act of Courage 
Why does women's storytelling need such direct focus? Perhaps it's because women were not the ones who used to tell the stories, and so the need to amplify this new practice upends the historical norm, and invites a new one into our shifting culture. "Bringing your truth to the world can be very scary and vulnerable. And that's how change sparks in our world. Once people hear a story, they can take action. That's why it's an act of courage; because it means you're taking the first step towards change."
"This is a magical, critical time for women's storytelling and the way to change the status quo of women's experiences is to change the stories that we're seeing."
Reiterating her first point, Kweskin makes her last one, repeating in earnest, "There is such a disparity of dollars invested into women and girls. If people care about this issue I hope they put their money where their mouth is. Micro-donations have such a vast impact, and it is a fundamental part of ending these issues. We have to start using our financial resources to make things better for women."