The central Tel Aviv city municipality building lit up in bright Arabic lights with a "Ramadan Kareem," wishing Arab residents who practice to "have a blessed Ramadan." Kicked off at the spring crescent moon, 1.6 million Arabs residing in Israel honor the 30-day holiday as the holiest month and one of the five pillars of Islam.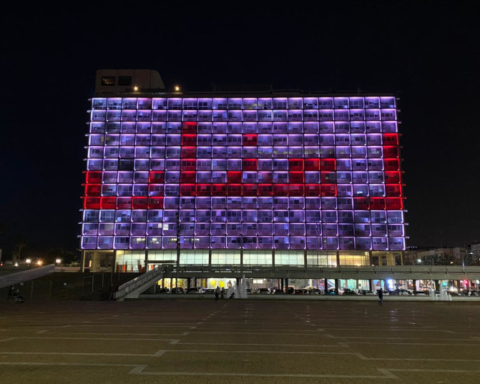 After last year's Ramadan in lockdown, 70,000 people headed to the Al-Aqsa Mosque in Jerusalem's Old City center to gather in prayer, and to initiate themselves into one month of fasting from dusk until dawn. 
The holiday commemorates Muhammad's first revelation and is observed not only by fasting, but also by prayer, hosting community gatherings, and refraining from sexual intimacy. The intention of the holiday calls for heightened devotion and spiritual reflection, a dedicated time to collectively practice the need for self-discipline and personal sacrifice. 
To mark the last day of Ramadan, this year on May 12, is Eid, a celebration of the return to eating, drinking, marital intimacy, and a month of reflection.  
#Ramadan Kareem رمضان كريم to all our residents and friends!#Ramadan2021 pic.twitter.com/9wRcc9rkZr

— Tel Aviv (@TelAviv) April 17, 2021