Invitation for a Zoom webinar on the cooperation between Swiss Business Communities in Israel and the United Arabs Emirates for the benefit of Switzerland, co-initiated by the Israeli-Swiss Association, publisher of Israel Between The Lines.
The United Arab Emirates signed "The Abraham Accords" with the State of Israel last summer, on the initiative and strong support of the USA. The agreement provides a path to overcome the political hurdles of the past and normalize relations for the benefit of both countries. More countries followed the example of the UAE, and more are likely to be added in the future. In the spirit of optimism, new markets open, as well as opportunities between companies and institutions, many which already signed cooperation agreements.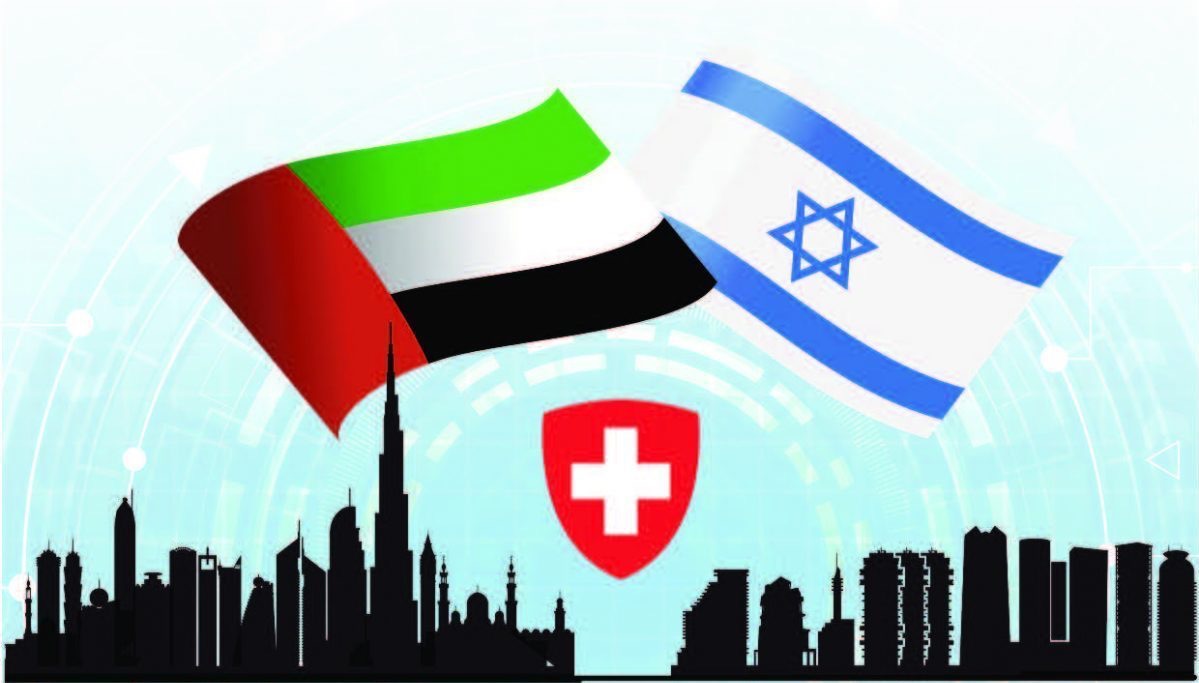 This is the first webinar – more might come – that will be held between the Swiss Business Council in the UAE and the Israel-Switzerland & Liechtenstein Chamber of Commerce and is supported by the Swiss Embassies to Israel and to the UAE & Bahrain. The Israeli-Swiss Association (publisher of Israel Between The Lines) is a co-initiator and co-organizer of this idea.
The focus is to discuss "opportunities to strengthen cooperation between Israel and the UAE and explore the innovations of HealthTech, FoodTech and FinTech." Qualified panelist from both sides will outline the position of each of these 3 topics of high interest.
The webinar primarily addresses companies that are directly or indirectly related to Switzerland.
Date: Wednesday, March 24, 2021
Time: 18:00 UAE Time / 16:00 Israel Time / 15:00 Swiss Time
Zoom-Invite: Please click here to participate on Zoom
Find more details and official invitation to this event also on the website of the Israeli-Swiss Association: www.israel-schweiz.org.il/abraham-accords-webinar-invite/
Your participation if free of charge.