In February, Anita Winter, Founder and President of the Swiss Gamaraal Foundation, received the Order of Merit of the Federal Republic of Germany. The German Ambassador to Switzerland presented the Federal Cross of Merit saying, "For you, dear Ms. Winter, as the second generation of Holocaust survivors, it is a matter close to your heart that the Holocaust is never forgotten. That is why you volunteer in Holocaust education work and founded the Gamaraal Foundation in 2014, of which you have been chairman since then. For your extraordinary and tireless commitment, dear Ms. Winter, you deserve special recognition and appreciation."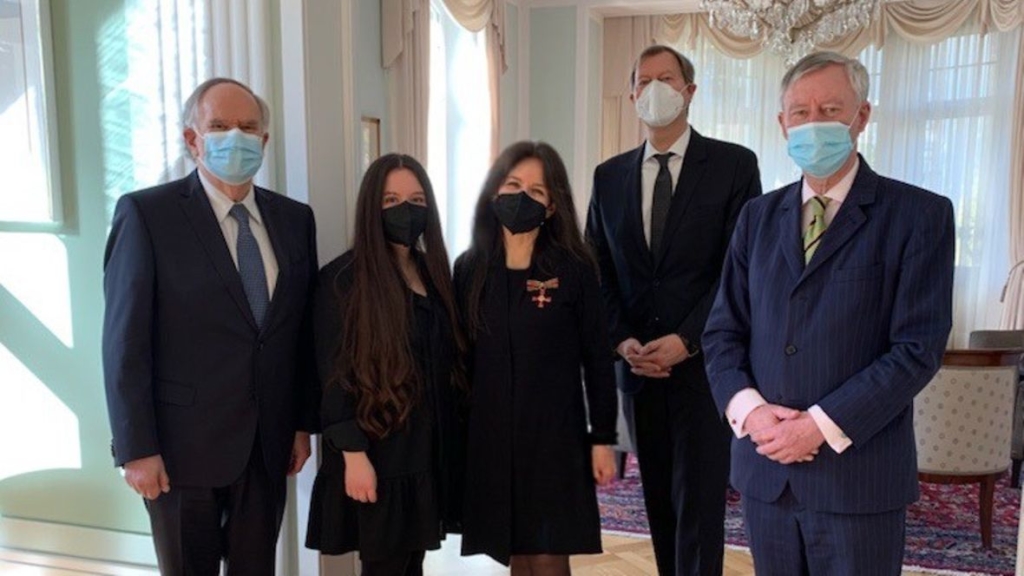 A major project of the Gamaraal Foundation is the documentation of "The Last Swiss Holocaust Survivors," which was shown in Haifa, among other places. "The Last Swiss Holocaust Survivors" portrayed some of the last Holocaust survivors in touching film recordings, texts, and photos in all parts of Switzerland.
We also warmly congratulate Ms. Winter and thank her from the bottom of our hearts for her decades of commitment to supporting Holocaust survivors.
This article is translated from German and is written by Katharina Hoeftmann Ciobutaru.