After only a couple of months of a wet winter, Israel's typically neutral-colored landscapes burst into color during February, known as the month when the wildflowers bloom across forests and fields. The third national lockdown ended in perfect timing to witness nature's cycle, as Israelis flowed to their favorite spots to seek and find the spread of red anemones.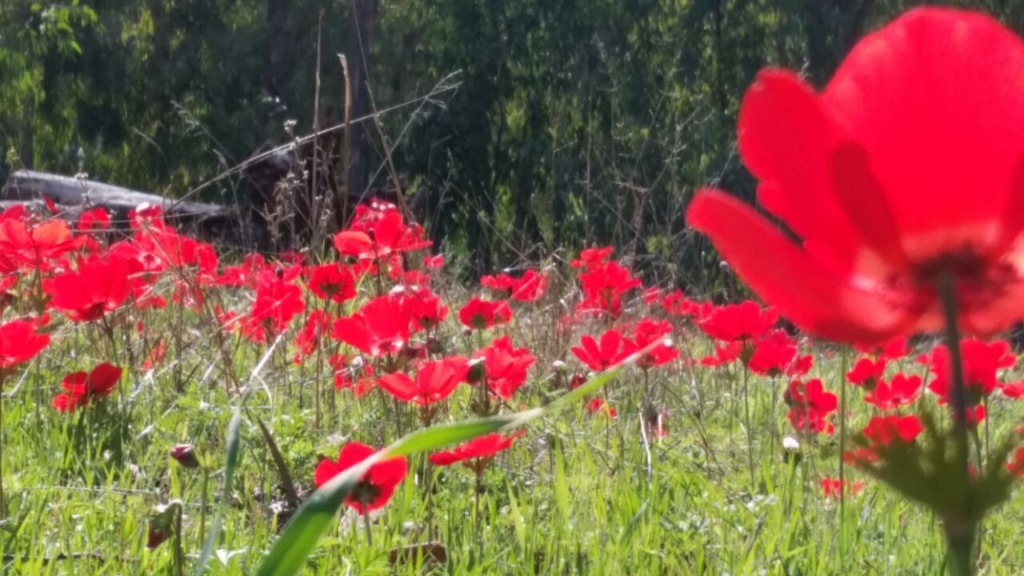 The event is locally known as the Darom Adom Festival or 'red south.' The festival runs from February 7 to March 6, and will hold some corona-compliant events after a, particularly challenging period for businesses. The festival is offering a number of added specialties to support local tourism. Dozens of bars in the area are offering picnic baskets, on offer all week as opposed to only weekend hours of previous years. This year, they are including a Red Space workstation, which includes WIFI, a coffee bar, and a 'desk' to work from the Shokeda forest which can be reserved for two-hour timeslots.
The annual festival is well-loved, and there is especially a joyous feeling that the country can splendor freely in the red fields. On Saturday, 50,000 people had visited the site. While a stormy week is laden up ahead, people will continue to flood down south to take in nature's red carpet.