The latest countries in agreement with Israel through the US-mediated Abrahamic Accords are Sudan and Kosovo. Despite the unlikely ties, agreements were recently signed with both countries, after the United Arab Emirates pioneered normalizing ties with Israel. So far Bahrain has also followed suit.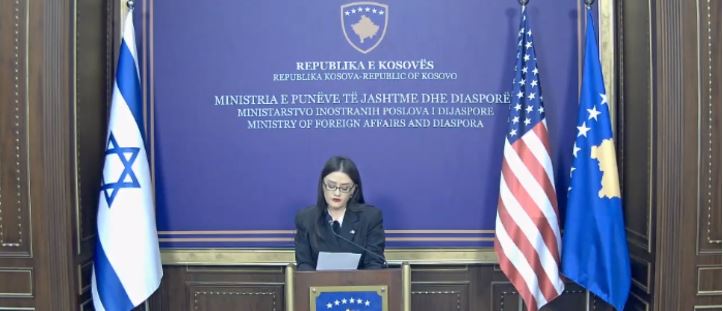 Due to the latest coronavirus lockdown and the closing of Ben Gurion Airport, the mutual signing with Kosovo took place in a virtual ceremony on Monday. It was the first time such an agreement was signed online. Foreign Ministers Melisa Haradinaj-Stublla of Kosovo and Gabi Ashkenazi of Israel signed two cooperation agreements, which settle diplomatic relations as well as the activities of Mashav, Israel's international development agency. After the ceremony, a sign slated to hang at the new Kosovo Embassy in Jerusalem was unveiled. The agreement is exceptional, especially because in the past, neither Kosovo nor Israel recognized each other. With Kosovo's Muslim majority, they opposed a unilateral statehood. "Israel did not want to endorse a move of separatism by an ethnic minority," stated Yigal Palmor, spokesperson of Israel's Foreign Ministry at the time of Kosovo's independence.
In addition to Kosovo, Israel and Sudan have also signed an agreement, marking the first time an Israeli Intelligence Minister Eli Cohen visited the African country. Ties with Sudan have been tense as well, with Sudan having waged war on Israel in 1948 and 1967. Sudan was also where the Arab League announced the "three no's'" after the Six Day War in 1967: No peace with Israel, no recognition of Israel, no negotiations with Israel. It seems hopeful that this ideology is drying up, with Morocco also recently announcing it will normalize ties with Israel.