Israel continues to lead the world in vaccination, having administered over 1.5 million doses since starting the campaign on December 20. While some feel there is an end in sight thanks to the vaccine, the impact of COVID-19 only seems to be unravelling further. With Israel currently in its third lockdown and over 8,000 cases confirmed in recent days, it seems like there are more questions than answers.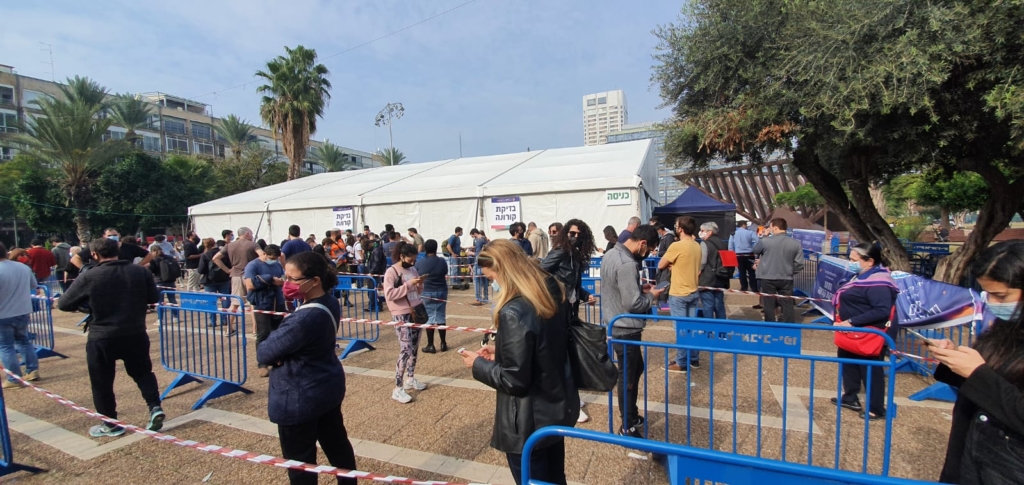 Citizens of Israel seem to be on board with the vaccination campaign. However, with the Pfizer vaccine being administered in two doses, there is a gap between receiving the vaccine and its effectiveness. The Pfizer shot is said to take 8 to 10 days to work, and after the first dose, offers only 50% effectiveness. After the second dose, to be administered 21 days later, it is said to offer 95% effectiveness. While over a million people having received the first dose, there is still a strong need to remain aware and vigilant. Twenty-one elderly who were given the vaccine in their retirement home were confirmed with coronavirus. Seven nurses who gave the vaccine recently tested positive. A total of 240 people so far were confirmed with coronavirus only after getting the first dose of the vaccine.
Second doses will only begin next week. So far, side effects have included dizziness, weakness, fever, diarrhea, pain, restriction of movement, allergic reaction, neurological symptoms, and arm swelling. Only 1 in 1,000 people reported mild side effects, with only 51 seeking follow-up medical treatment after taking the first dose.
In a dose of promising news, Israel's universal healthcare, ability to mobilize in crisis situation, and technological system has supported the sense of ease with which the vaccine campaign has rolled out. As the world waits and watches, people continue to line up, in hope that vaccination means the beginning of an end to the coronavirus era.