After some 15 to 20 year wait, a group of over 300 Ethiopian Jews arrived at Ben Gurion Airport in Israel on Sunday. About 200 more are expected to arrive by end of January, with thousands more still waiting for permission to emigrate to Israel. The new immigrants landed with Pnina Tamano-Shata, Israel's Immigration Officer and first appointed Ethiopian. The plane was greeted by the Prime Minister and other political figures.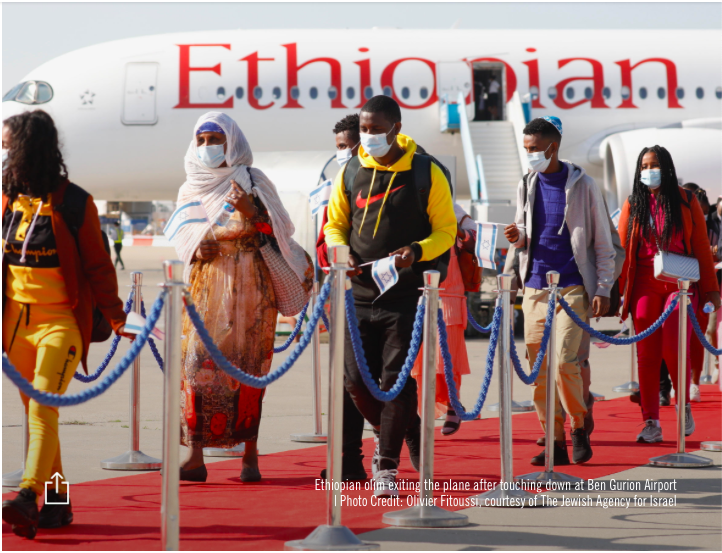 The situation in northern parts of Ethiopia remains in conflict, with unsafe living conditions and thousands of locals needing to flee their homes. In 2015, an appeal was made in Israel to save the Ethiopian Jews, and bring back those who have a birthright to return to Israel. While thousands are trying to escape the battle in Ethiopia, the reality is that the population of 140,000 Ethiopians in Israel is often discriminated against when it comes to Israeli culture and assimilation.
Many Ethiopians arrived to Israel in the 80s and 90s, either walking from Sudan and Eritrea, or as part of two Israeli Defense Force Missions, Operations Solomon and Moses. Today Operation Tzur will mark another 2,000 arrivals of new immigrants, who will first be made to quarantine, and then to stay in an absorption center in northern Israel to learn Hebrew, and settle into their new home.