With the European sports Championships in season, Israelis are beginning to bring in the medals. Two Israeli windsurfers, Yoav Cohen and Shahar Tzuberi, won the gold and silver medals respectively in the men's championship windsurfing race in Portugal. Katy Skychakov took the silver medal in the women's run.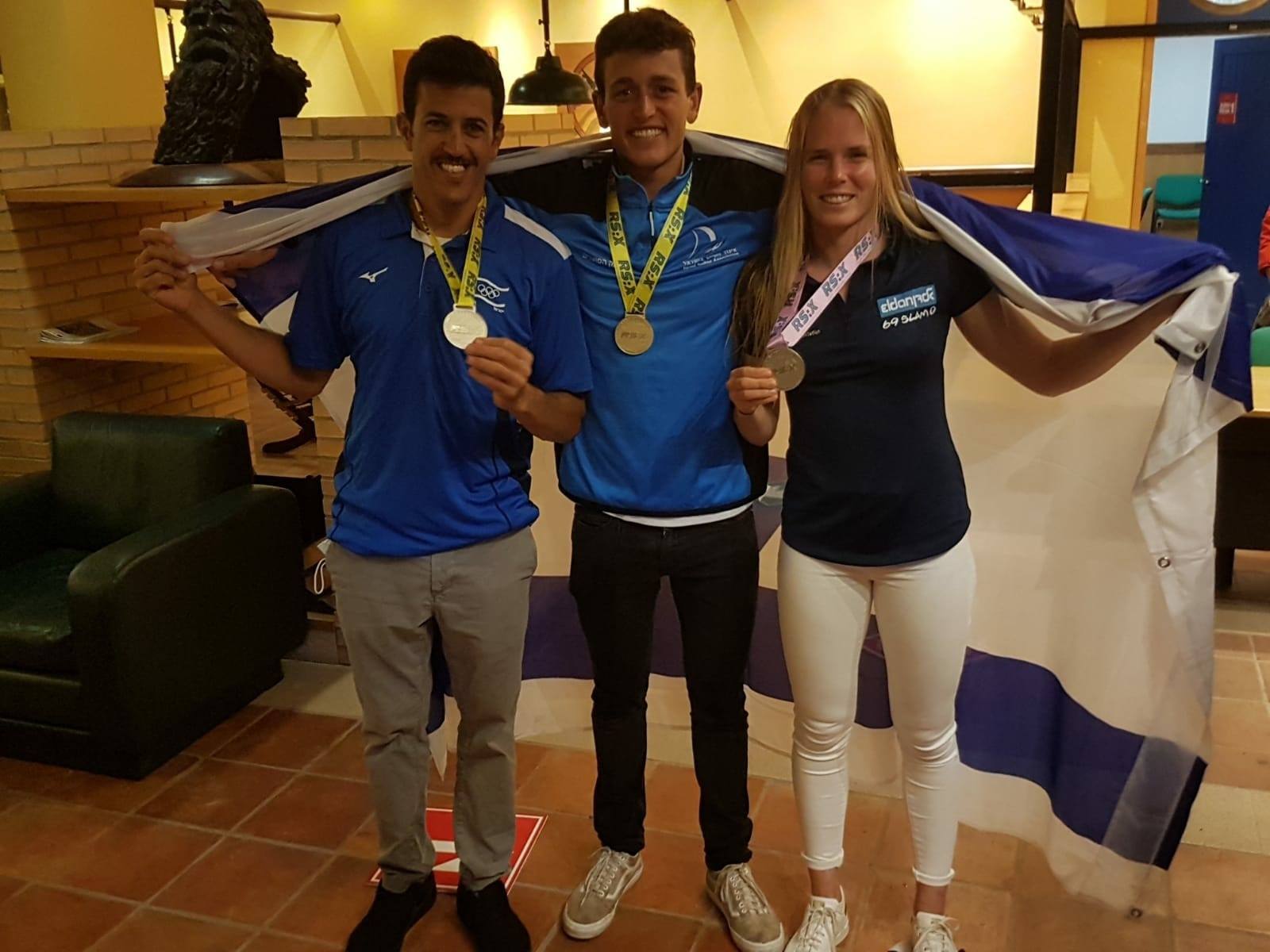 For Cohen, "words cannot describe," while his coach Gur Steinburg, the men's coach beamed with his "vision of being one of the top teams in the world is being realized." It was Tzuberi's fifth European Championship medal, and he also won the bronze in 2008 Beijing Olympics.
The windsurfing wins came on the heels of other victories. Peter Paktachik took gold in the European Judo Championships in Prague, while the Israeli women's rhythmic gymnastics team won the gold medal in Kyiv. Another gold medal was awarded to solo gymnast Linoy Ashram, who has won a series of gold medals in the past. The Israeli gymnastics team is known for its spark, and Ashram is a major contender for a gold medal in the Tokyo Olympics, postponed until 2021.