People lined the streets, standing outside hundreds of reopened street stores on Sunday. Only 4 people are allowed to enter stores at a time, yet the hopeful return to normalcy could be felt as people waited patiently to support their local shop owners and the 80,000 people who have returned to work. However, after a 7-week closure, about 25% of stores aren't reopening, unable to sustain their businesses, with government support low to unseen.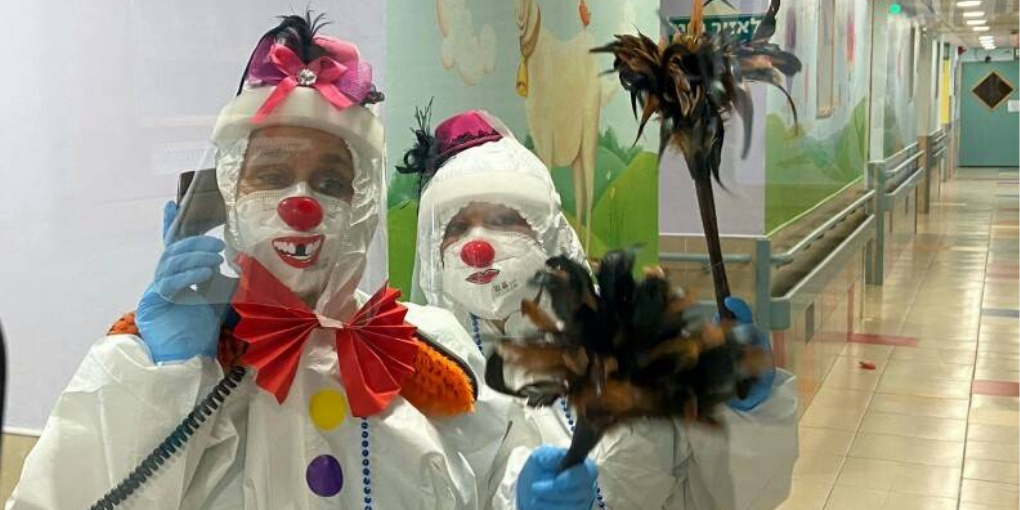 Malls and shopping centers did not yet reopen, as officials remain cautious about coronavirus numbers. In terms of current cases, the country is seeing about 2.3% infection rate, with most red territories in Arab cities. Fears of a third wave remain present, yet a llama named Wally might be the cure. The llama, who lives in Massachusetts, was tested for antibodies, which may potentially help millions of people. Dina Scheidman-Duhovny, a computational biologist who works at the Hebrew University in Jerusalem, has been testing animal antibodies since before COVID-19. When the coronavirus crisis hit, her team tried to focus on the corona cure. The team says that Wally's antibodies are potent. They "stick to the virus and just don't come off, almost acting like glue. The antibodies are also very specific, targeting the novel coronavirus very precisely."
Until Wally or another vaccine is released, a new kind of cure is hitting the hospitals. Dream Doctors, or medical clowns, are working with corona patients to uplift moods, and cure the stark sense of isolation. Israel is the only known place where medical clowns are choosing to enter the COVID wards. Shoshi Ofir, one of the Dream Doctors, speaks that corona is not only a physical effect but also deep mental effects. Patients are lonelier than ever. The Dream Doctors are on a mission to bring the soul and life to the eerily quiet wards. Nurses have seen improvements in patients after their visits.
As of this writing, there are 305 serious coronavirus cases, and about 1,200 kindergarteners have been found with the virus. Officials are currently working to unravel the next stage of the exit plan.