Should public waters on private land be open to the Israeli public? This is a major question that has risen since early summer 2020, when a group of protestors reigned upon Kibbutz Nir David to demand public access to the freshwater Asi River running through it in an ongoing campaign called Free the Asi. Nir David is the only kibbutz with water running through it, and with the whole of Israel locked down within Israeli borders due to COVID-19 restrictions, places to dip in freshwater are hard to come by and a key desire for every Israeli.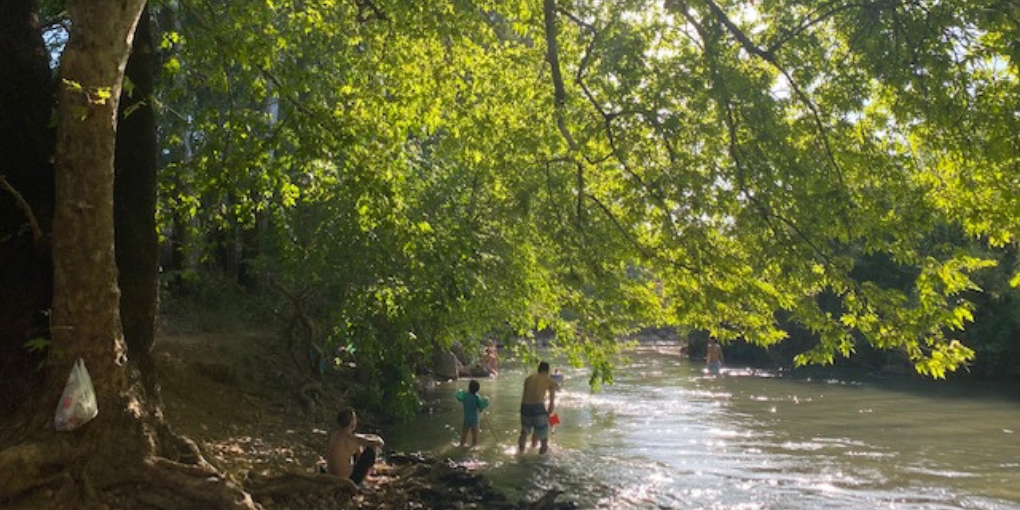 Yet Kibbutz Nir David, a private kibbutz of about 800 people situated close to Bet She'an, says that they nurtured the swamp which once was to turn it into the heavenly spot it is today. Having privatized their kibbutz in the past decade also meant closing their gates to the public, who treated the land, and the residents with little respect and a lot of trash. Kibbutz members fear that if the public gains full access to the stream, they do not have the facilities or infrastructure to manage the mayhem, as well as the garbage that the public often leaves behind in a major cultural disrespect of nature, a problem which continually harms the environment.
In 2015, the kibbutz was taken to court by environmental activists, who fought for the public to have access. The court ordered the kibbutz with 4 years to find a solution to open the once somewhat secret spot to the public. At the four-year mark and with no movement, the Free the Asi protestors took form, meeting weekly throughout the summer outside kibbutz gates, creating a world of misery for those trying to live in peace at Nir David. The kibbutz has offered a short-term solution, creating a 150-meter space for 50 pre-registered people to enter daily. The state rejected a demand to immediately open the kibbutz to the general public.
One of the kibbutz heads, Shlomi Glazer says, "You can't turn a residential community into a public park. We're not equipped to deal with thousands of visitors, and that's what would happen if we opened the gates to everyone. We don't have parking for that number of people, we don't have restrooms and we don't have enough lifeguards to make sure they don't drown. Turning this into a free-for-all would be a recipe for disaster."