Tragedy hit the port of Beirut on August 5, 2020, when over 2,700 tons of flammable ammonium nitrate exploded, causing the displacement of 300,000 people, over 5,000 people injured, and 150 fatalities. While Israel and Lebanon haven't been the friendliest neighbors, the disaster has inspired a sense of transcending borders and a return to humanity.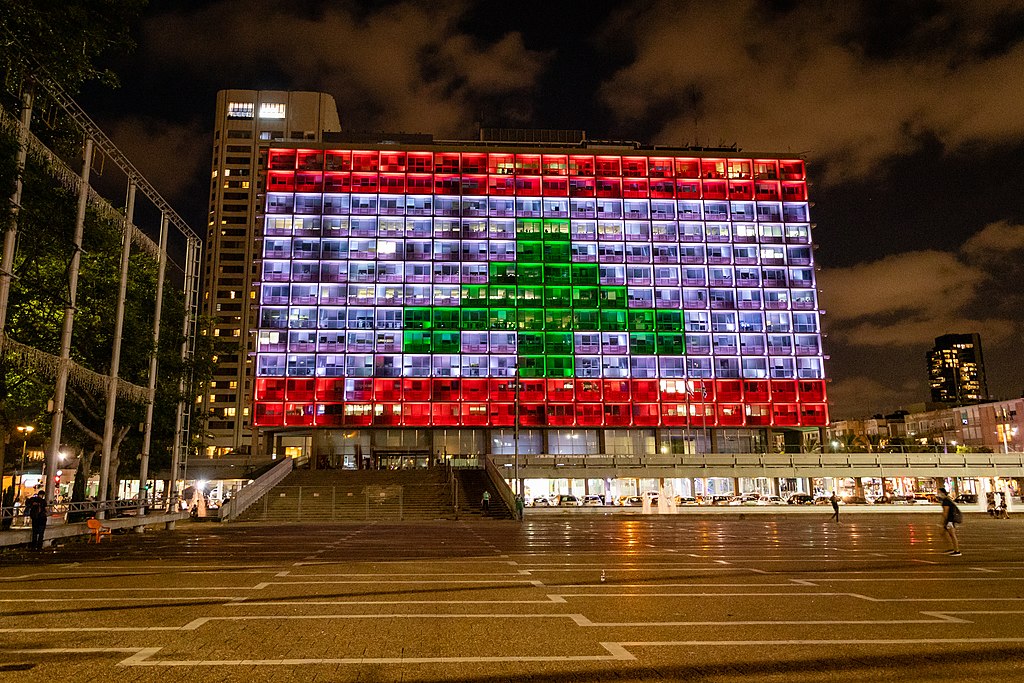 A number of Israelis, and authorities, have made efforts to show solidarity and give support to the people of Lebanon. The Tel Aviv Municipality building lit up with the Lebanese flag, surprising passersby, with Mayor of Tel Aviv Ron Huldai tweeting "Humanity comes before any conflict, and our heart is with the Lebanese people following the terrible disaster that befell them."
While many people met the act of solidarity warmly, despite Lebanon being considered an "enemy state," a slew of others rejected the show of support, including the Lebanese authorities who declined Israel's attempt to send medical aid.
Despite the rejection, one NGO is set to raise NIS 1 million by Israeli citizens, to offer humanitarian aid and supple the hundreds of thousands of Lebanese people with food, clothing, and medical equipment. Israeli Flying Aid, founded by Gal Lusky, is running a "Human Warmth" campaign, and asking Israeli citizens to donate directly to the cause. As of this writing, the campaign is 50% funded with 699 donors.
Lusky says, "I call on us, the citizens of Israel, to donate for the residents of Beirut. I think it is important that we show the beating heart of Israeli civil society, which is based on the DNA that sanctifies life. This has been our little duty for years. Both to identify with the terrible grief and with the suffering."
To learn more, visit here.