Each year, about 40% of beehives collapse, causing millions of bees to die. Compared to a 3% mortality rate at its lowest, today, decades later, the bee mortality rate stands at 35%. Most of the hive collapse happens on commercial bee farms, where there is less manpower and expertise in how to mindfully manage a bee colony. Despite their small presence, bees play a crucial role within the ecosystem, and their decline has massive negative impact on the production of honey, as well as other agriculture which is reliant on bee pollination to survive. In short, the slow disappearance of bees will create a wide gap in the environmental ecosystem, and effects will be dismal.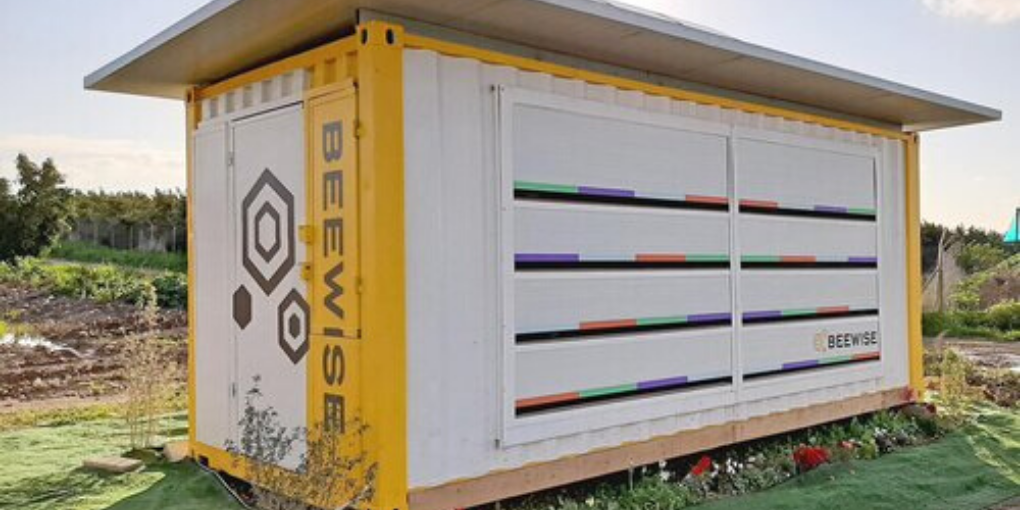 Enter BeeWise Technologies Ltd, which built a robotic beehive in order to create a sustainable solution to decrease beehive collapse. The automated bee home detects problems and diseases within the hive, scans the honey, and regulates temperature and other conditions. The fully solar-powered system can manage up to 40 hives and has reduced hive mortality from 40% to 8%. Beekeepers have access to an app that remotely controls the system.
Saar Safra, CEO and one of 5 partners who launched the company in 2018, says "If you give the beekeeper one hive, he will know how to take care of it and save it and no hive will collapse. But when you talk about the commercial world, they visit the hive once a month. Eighty percent of the hives in the world are run by commercial beekeepers – the rest are home-grown."
The "Beehome" creates the perfect conditions for bees to thrive, supports the non-expert in raising bees, and fills a gap for a crucial industry without enough manpower.
The company sits in Northern Israel and works with the top honey producers in the country. In addition, the company recently secured a $10 million dollar investment and has signed on to work with the top honey producers in the US market, which is about a $30 million dollar a year industry.
To learn more, visit Beewise.