An all-in-one protest hit the Tel Aviv streets last Saturday night gathering 10,000 Israeli residents at Rabin Square, who were rallying for better support during the financially challenging times amidst the ongoing coronavirus crisis. Members from the restaurant world, entertainment industry, social workers, students, and artists were present, who have all been hit hard. There are also talks of a nurses' strike, as the second wave rising is putting a detrimental dent in the people who work on the frontlines of the healthcare system, physically, mentally, and emotionally. Hundreds of thousands of voices can be heard screaming for help, yet no one seems to be listening.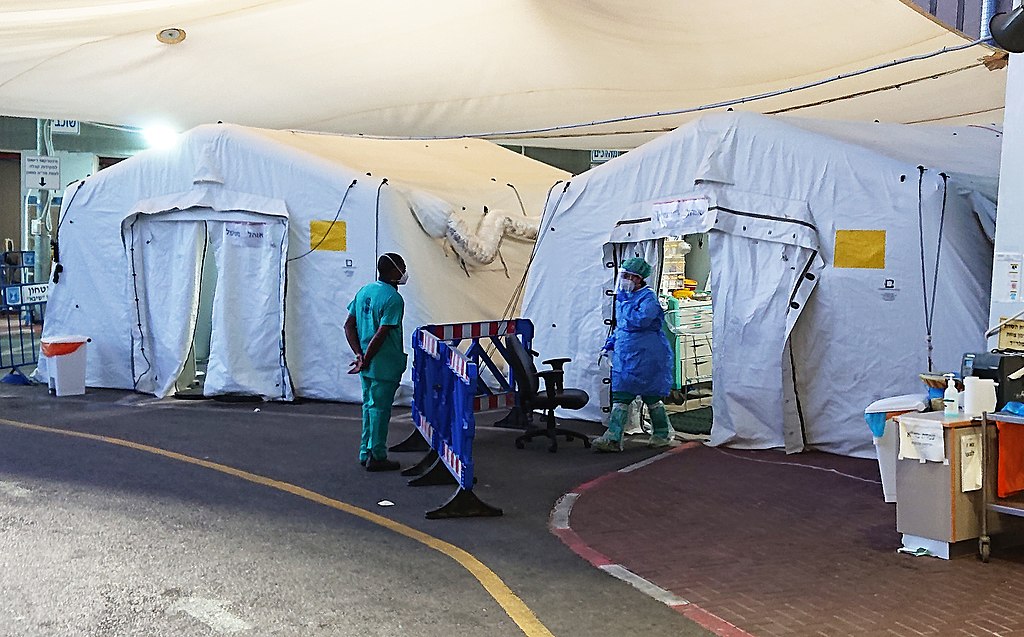 With over 1,600 cases confirmed per day, Israel's second wave is worse than before. There are over 24,000 active cases, and the fatality rate has reached 377. If nothing changes, another 100 people have been predicted to die from COVID-19 by the end of July. The number of serious cases has reached over 200, four times more than just a week ago, and over 75 people are on ventilators. As the numbers keep climbing, the economy keeps falling, and so does the trust in the Israeli authorities to get Israel and its people safely out of the second wave.
With more tests being done daily, there is a 6.5% infection rate, climbing from just 4% two weeks ago. The Ministry of Health has stated that a return to full lockdown will only be considered if cases climb to over 2,000 a day.
Restrictions have been reinstated, with many cities being monitored as hot spots. Public gatherings are limited once again to 20, all cultural events and halls have been closed. All government offices are asked to have 30% of staff work from home. In a report released by the Israel Democracy Institute, over 65.8% of people contract COVID-19 at home, 10.3% from educational institutions, and 5.8% from medical institutions. The future remains uncertain and the public remains confused, with over 45% reporting disappointment, and 75% feeling lack of trust in how the government will lead Israel out of COVID-19.