Known for its tried and true fried balls of chickpeas, a new volunteer initiative is turning the Israeli flagship dish into a fundraising effort. It started when Yaron Karmi, an Israeli falafel stand owner, was spotted on the news just as the economy was locking down due to COVID-19. He wore his heart on his sleeve and was representative of the countrywide pain tearing through the people who run small businesses. After his interview made waves throughout the country, one man, Ziv Shilon decided to buy 120 falafel sandwiches from him, and deliver them to some soldiers.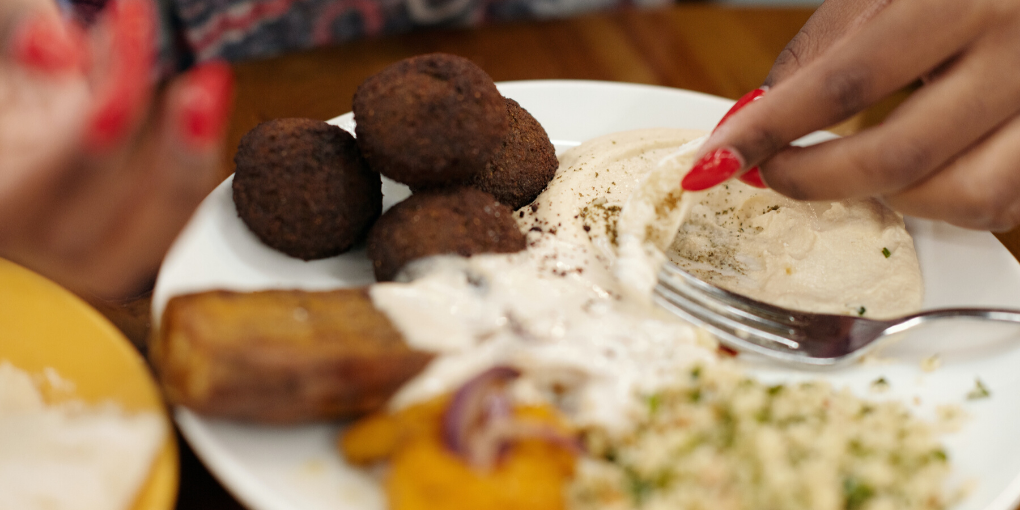 Inspired by Shilon's act of kindness, two young Israelis, Noam Biton and Omer Yair wanted to find a way to further support these small business owners, and a new project was born. The idea was supported by many, and dubbed Menat Hadegel, or the flagship dish, project aims to rehabilitate small businesses who have suffered the most, starting with the beloved neighborhood falafel stands.
Their first order of business was to declare a holiday of falafel, or a countrywide call to support falafel stands on June 18. A map was created with over 350 falafel stands, from Kiryat Shmona to Eilat. People were asked to donate to stands, or buy in bulk to deliver to various organizations, nonprofits, offices, Holocaust survivors, medical teams, and more. The goal is to raise half a million shekels worth of falafel orders.
"It's not about how many falafel sandwiches we sell. The success of this project is measured according to social action, people coming together to support other people and help make an improvement. Society is more sensitive right now, COVID-19 really shook up our society and there is a need to help. Social responsibility is not only an Israeli trait, but it is a part of who we are. The painful economic blow hit everyone — small businesses in northern Tel Aviv and small businesses in Beersheba or Acre. There is a feeling of solidarity. Our mission is to help lift people back up on their feet."