Extreme heat is common in the Middle East; however, Israel is experiencing a record-breaking feat with the highest temperatures for the longest period of time during May. In what has been almost a week-long heatwave, temperatures have soared over 40 degrees Celsius or 104 degrees Fahrenheit.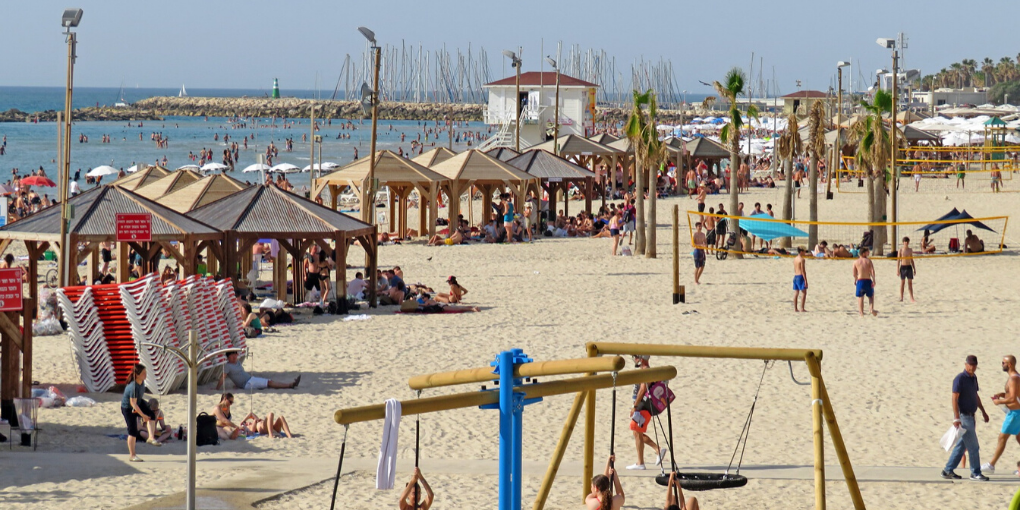 The unprecedented temperatures have resulted in waves of Israelis ignoring the regulations against closed beaches and storming the shores in droves. It has also seen the highest electricity being used in May ever according to the electricity company.
Additionally, many schools, just opened since the corona lockdown, have chosen to cancel their classes, stating that making students wear masks in such heat is unacceptable. Students in the fourth grade and up are required to wear masks in the classrooms, and so parents across Israel are choosing to keep their kids home instead of forcing them to wear masks.
New Minister of Health Yuli Edelstein announced Wednesday that masks would not be required wear, including in schools and for Israelis outsides, due to the heatwave. As long as there are no gatherings, the masks will not be required until the end of the week and hopefully the end of the heatwave.
"We need to take coronavirus protections seriously. But the heatwave can be dangerous in itself," Edelstein said in a statement early Tuesday morning. "Following the advice of the medical authorities, I have decided to lift the requirements for masks as long as there are no large gatherings."
With global warming, this heatwave seems to be a taste of the future, and an invitation from climate experts to manage, and swiftly decrease, the global greenhouse gases that are causing the extreme hear. Scientists caution that this is only the beginning.
Professor Uri Shanas from University of Haifa says "The past decade has been warmer than usual and it's getting warmer each year, for longer periods and with more extreme weather as a result…Scientists' predictions are coming true right before our eyes. Global warming is here, it's no longer the future."