It's that time of year when the Jewish State commemorates great sorrow and great celebration. The back to back holiday of extremes approaches every year, and invites individuals as a collective to mourn the passing of terror victims and fallen soldiers, and then momentarily after, celebrate the birth of the State of Israel.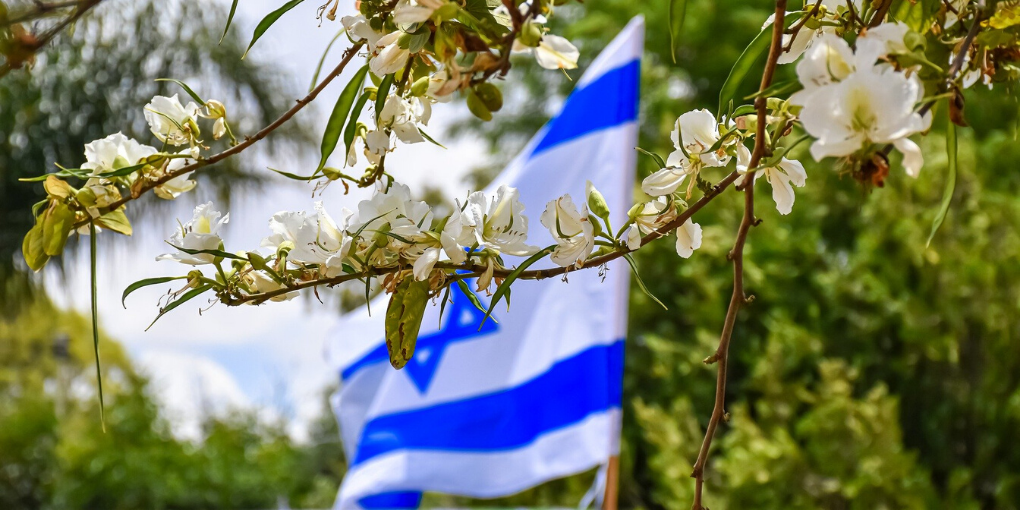 The dissonance between the two always causes a sense of inner conflict and confusion; yet also speaks to the extreme polarities of life. Without the low, we couldn't feel as high. Without the high, we wouldn't understand the low. Typically, the country hosts memorials and ceremonies to honor those who fell, this year 42 names have been added to the list, making a total of 23,816 soldiers who fell and 3,153 victims of terror. This year, services took place online, with ceremonies hosted by the State of Israel, Masa Israel, the Jewish Agency, and more. While there is still a ban on gatherings, cemeteries have been locked in order to prevent families from visiting their beloved ones' burial grounds.
What moved into the 72nd birthday celebration of Israel, a day full of barbecues, music shows and celebrations on the beach as a token of Israeli independence, was turned inward as well, with a strict curfew taking place so as to prevent gatherings and people from traveling the country. In what used to be street parties and the opportunity to wear blue and white proud, it seems strange to celebrate independence so…independently.
Since last year, Israel's population grew 1.9%, which means about 171,000 people. According to the Central Bureau of Statistics, the past year has brought the birth of 180,000 babies, the death of 44,000 people, and the immigration of 32,000 from abroad.
Some ideas for those in self-isolation to get the self-celebration vibes on include attending the number of online "street parties" or festivals, barbecues on balconies, dressing up in full blue and white, listening to an Israeli playlist, writing a thank you letter to Israel, and of course, calling elderly friends and asking for stories from back in the day.
While it's a challenging time to face such highs and lows in isolation, it will make getting out of lockdown that much sweeter for all.