Inspired by a challenging year for the LGBTQ community, and the absurdity of the American gender reveal party, comes a performance called Genderosity. The Fresco Dance Company, founded in 2002 by Yoram Karmi, creates a captivating stage performance inviting new kinds of conversations about gender, love, relationships and sexuality "in a most generous way." The Fresco Dance Company is made of 11 dancers, four Israelis with international members also from France, Japan, New Zealand and Russia.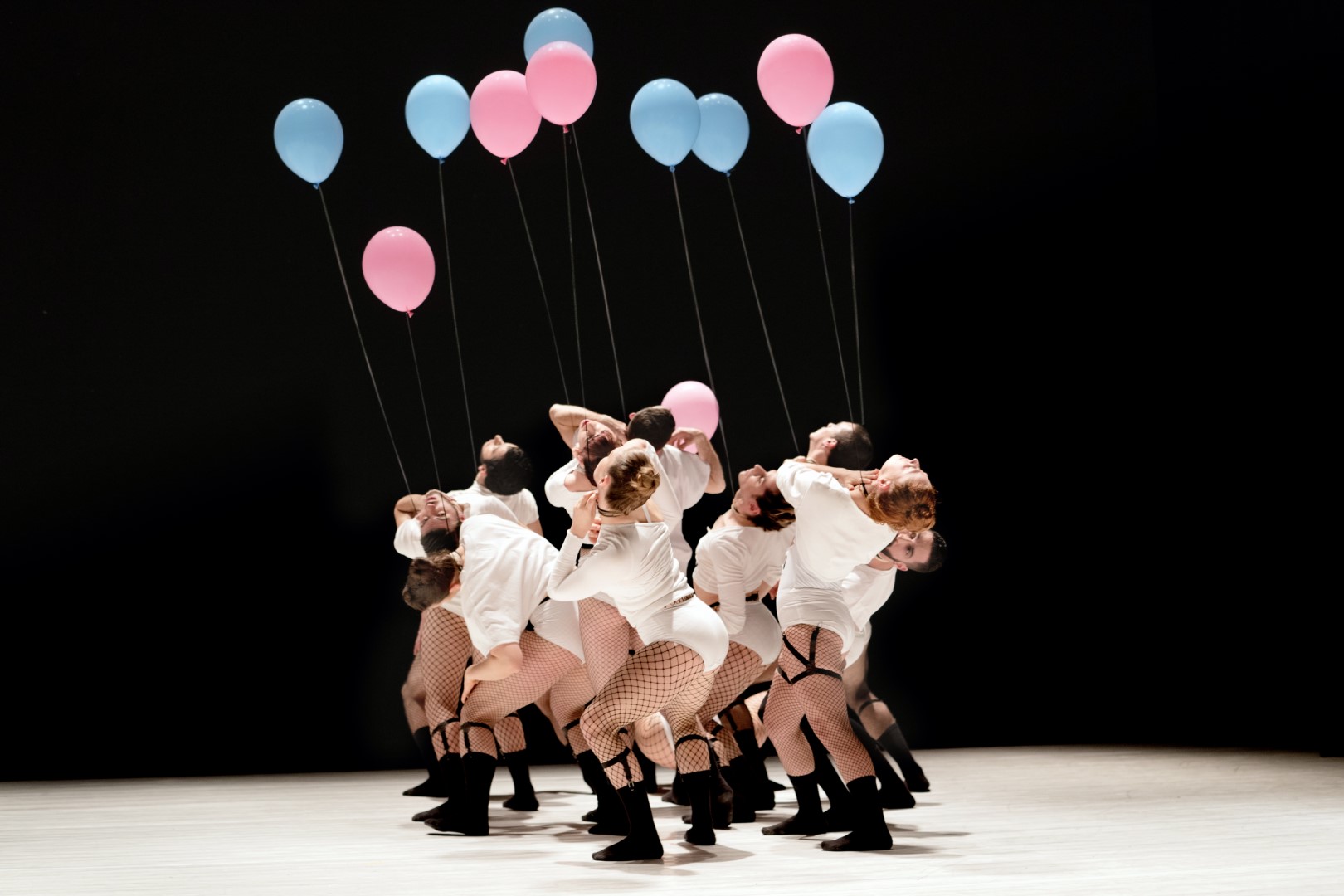 The stunningly talented company takes the stage in various settings to play, explore, and break boundaries based on gender, attached to pink and blue balloon props to create an artistic display of movement between genders. The show stirs the inner conditioning of a societal standards, blending ideas of what it means to be masculine, feminine or fluid. Both sexy and riveting, Genderosity begs for a fresh conversation inviting broader ideas of love, gender, fluidity, polyamory, and sexuality; quite a new conversation for anyone living in a binary world.
In preparation for the show's premier in May 2019, Karmi first created the conversation within his company, hosting lectures and opening dialogue with the dancers about their own conditioning and curiosities. The collective approach created the final masterpiece, resulting in an explosion of bold expression. The main message of the show is to acknowledge new ways to love, to open minds, and to treat all genders, in all phases, with generosity.
Since 2017, the company has operated out of the Tel Aviv Central Bus Station, a peaceful movement hub amidst the structural chaos. Naama Kutner, General Manager of the Fresco Dance Company for the past two years, is thrilled to be part of this production, pointing out that there are full houses across the board. "People are ready. We're starting a new conversation." The company works with numerous groups of students, who have seen the show. Kutner finds that Genderosity is a great way to raise awareness and exposure for young people, offering a healthy approach to challenging conversations.