Over 1,000 young Jews gathered in Tel Aviv for the annual international Shabbat project which took place on November 15-16. In addition to Friday night dinners, there were challah bakes, special services, concerts and lectures to kick off one weekend with one simple global goal – to unite Jews across the world for one 25-hour period.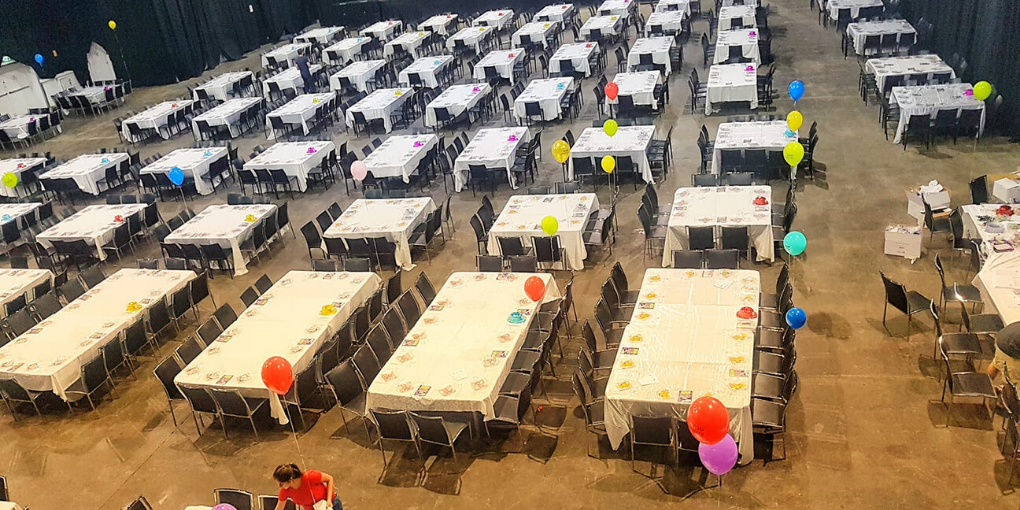 White City Tel Aviv has been running the Big Shabbat Project since 2014, when it made the Guinness Book of World Records for the largest Shabbat dinner in Tel Aviv.  This year, the dinner sold out with over 1,000 guests. The idea was launched by Jay Schultz, who has been crafting mass community meals since his own landing in Israel. As the founder of the Am Yisrael Foundation, he believes in the power of Shabbat, and seeks to continue the longstanding desires of "the giants who founded Tel Aviv, people like Rav Kook, Mayor Dizengoff, Chaim Bialik and Ahad Ha'am, [who] championed the beauty and importance of Shabbat from Tel Aviv's earliest days." The invitation reads that "by experiencing the magic of Shabbat just once, we can rejuvenate family and community life, restore Jewish pride and identity, and build Jewish unity across the world!"
Of the Shabbat dinner, volunteer and self-proclaimed "L'chaims specialist" Jordana Brown spoke of the evening's incredible energy, and that there was "so much joy in the room…A lot of people like to say that Tel Aviv is devoid of spirituality and I don't agree. I think people are connecting with Shabbat in their own ways which differ from the traditional idea of what Shabbat is."
The Shabbat Project was launched in 2013 in South Africa, and this year has seen record-breaking numbers. Over 1,500 cities from 100 countries participated with about one million Jews tuning in to the Shabbat, turning off their devices and honoring one weekend together to spend with family and friends.
Inspired by Warren Goldstein, the chief Rabbi of the Orthodox Synagogues of South Africa, the Shabbat Project is a true success, and a practical way to connect Jews to tradition and faith, together, yet evolving in their own way.