Av is known as the month in the Jewish calendar when "our joy is diminished." It all started 2,000 years ago, on the ninth of Av, marked as Tisha B'Av, when the Jewish temple was destroyed. Only 600 years later, the second temple was destroyed, on the same day. Since then, Tisha B'Av has seen numerous exiles and disasters in Jewish history, and is considered the saddest day of the year.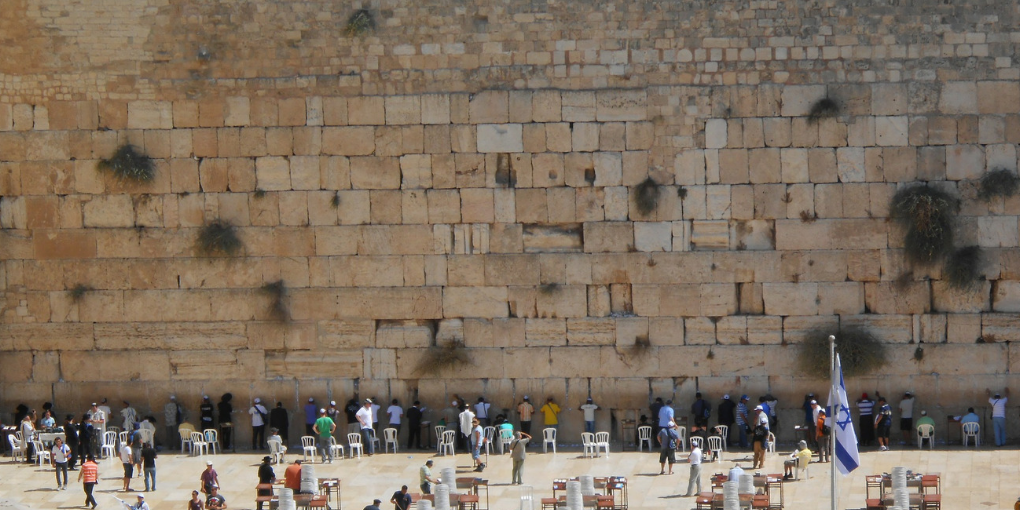 If life lessons are served on repeat until they are learned, it begs the question – which lessons do the Jewish people have yet to learn? Are people placing too much attention on honoring the wall left behind by the temple? Metaphorically, the focus on physical walls is the reason people get stuck inside, forgetting that walls are built with doors. If the holy temple represents a sacred space to connect, honor and live the values of Jewish faith, why must that spirit stop with the destruction of walls?
In today's battleground of architectural development and real estate, the focus on physical walls is only increasing, and maybe therein lies the lessons. With too much attention placed on the physical walls, more barriers are built not only between us, but within us. When walls are torn down or destroyed, of course it can be painful, especially if there is sacred and sentimental value within those walls. However, maybe it's the physical materials which keep people heavy, weighed down, sad, stuck to things that essentially, do not matter.
When sacred walls are destroyed, it's a reminder and opportunity to create new sacred spaces for growth and renewal. As another Tisha B'Av rolls in, perhaps it's time to see past the need for physical walls, and to break down the mental and spiritual barriers. We must remember that each of us is a builder, creating the foundation for any holy temple. But with that ability comes the responsibility to do the work, with intentional focus and power, both individually and collectively.