A new nature reserve has been declared in the Mitzpe Ramon area, a southern point in the Negev, known for its desert lands and its naturally formed craters. Home to five craters, the two most well-known are the Ramon Crater and the Big Crater. In a recent decision, the Small Crater, or the third largest, joins the family of nature reserves.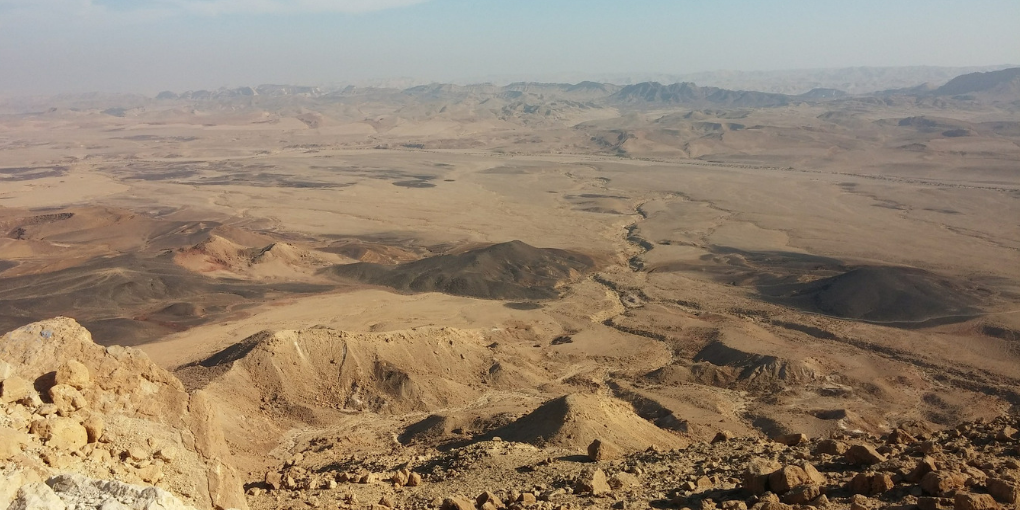 The Israel Nature and Parks Authority had been working to declare the space as a nature reserve; however, ran into problems because on part of the land also sits the Shimon Peres Negev Nuclear Research Center, which was built in 1958 and hosts studies in nuclear energy and atomic science.
Things changed when a group of environmentalists took the team of scientists from the Center on a tour to explore the Small Crater for themselves. An agreement finally blossomed when they realized just how special the land is. The Small Crater, also known as Hatzra Crater, has a length of 8 kilometers and a depth of 400 meters. The reserve is home to birds of prey and other animals in danger of extinction. There are a safe nesting ground for eagles, and home for ibex, mountain goats, and jackals. The reserve might actually benefit from the Center's presence as it's a no-fly zone, so there is safe space for birds to nest.
The bill was signed by Finance Minister Moshe Kahlon, with grateful remarks by Shaul Goldstein, who heads the Israel Nature and Parks Authority and works to preserve the land's natural heritage and values "for us and future generations."