Two thousand SodaStream employees and families, Arab and Jewish, gathered on Monday evening to honor breaking the fast of Ramadan, an epic attempt to nurture an "island of peace" amidst the sea of conflict in the Middle East. The celebration took place in SodaStream's Rahat factory, marking the end of the 40-day fast that practicing Muslims, and about 130 employees, observe annually. The theme of the interfaith meal was "Make soda, not war," and exemplified the diversity existent in Israel, with a dozen languages chatting around one table for the meal.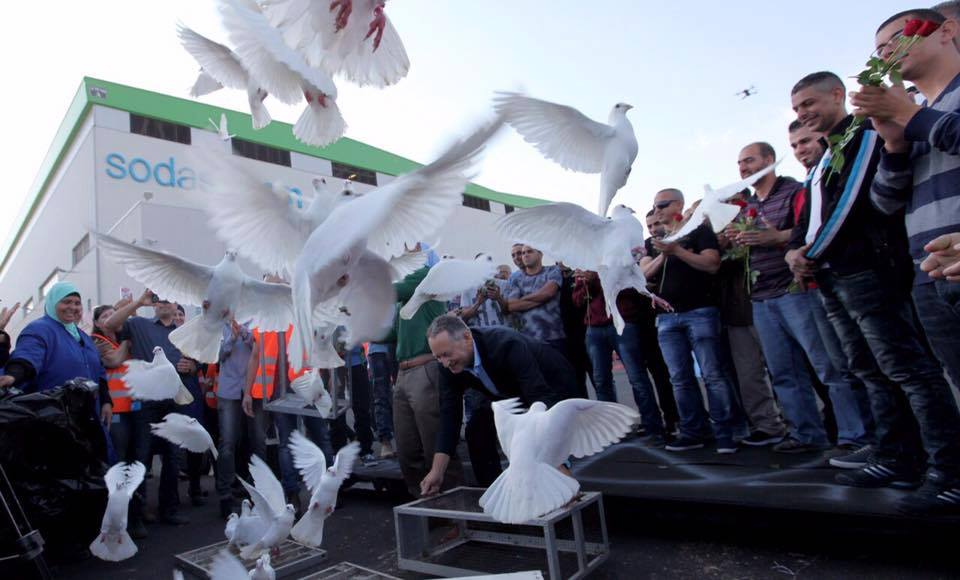 CEO Daniel Birnbaum, an exceptional leader and businessman, has led the socially and environmentally conscious company since 2007. SodaStream was acquired by PepsiCo in December 2018 for $3.5 billion, yet SodaStream will remain its own entity led by Birnbaum, also an inspiring activist proving peace is possible. He is adamant about hiring a diverse workforce, including Israel's marginalized communities, fighting for work permits, providing fair work benefits and even housing if needed.
SodaStream currently employs about 130 Palestinians from the West Bank, and hopes to bring in more, as employees receive about six times the salary they are able to earn in the West Bank. The growing factory also employs about 500 Bedouin women and men, as well as 1,000 new immigrants.
While workers acknowledge that there are still deep challenges within Israeli society, SodaStream has created what they call their own 'island of peace,' and for the people who are able to coexist there, it is only the beginning waves rippling out to the other shores.
SodaStream is a prime example of the benefits of being a socially conscious company, and proof that when business values its employees, and lives by its values, anything is possible. Birnbaum is dedicated to being a bubble of hope to show that coexistence can exist, with courage, support and respect. In fact, Bubbles of Hope is their new anthem, which was also performed by the SodaStream choir at the event, and included many of the employees' children. Birnbaum notes, "We learned that when you do things that are good, it's good for business as well."