Eurovision is over yet its waves are still running through the current of Israel. After a successful week of music, cheer and a beautifully driven quality production, Israel has proven it can manage an event of high scale. While Netherlands won the final vote, one special interval act seemed to capture the hearts of many in the Eurovision community.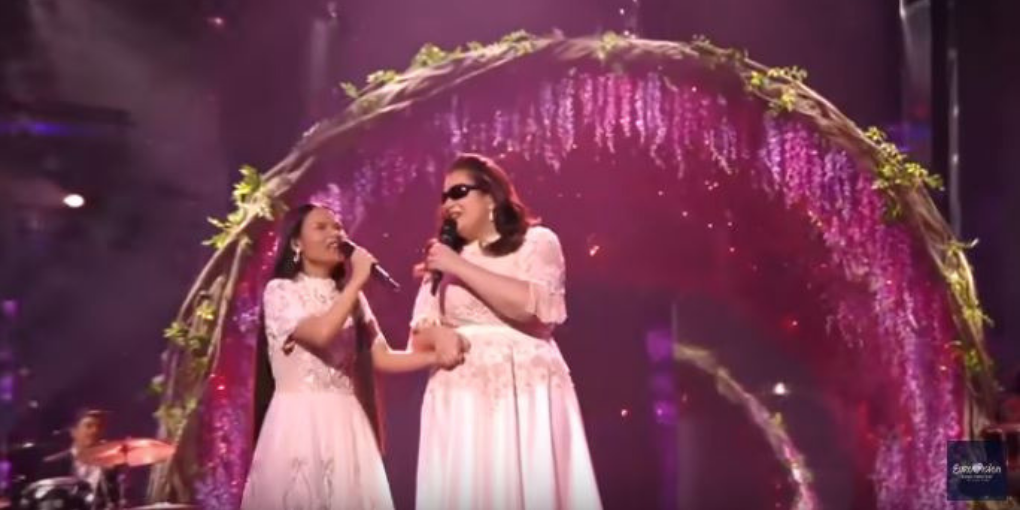 The Shalva Band, well known in Israel for heartwarming performances and highlighting the need for more accessibility for people with disabilities, took the stage during the second semi-final of Eurovision. Each of the 8 band members has a disability and met at the Shalva National Center in Israel, which supports the care and inclusion of persons with disabilities through all phases of life. The band was competing to represent Israel, yet decided to drop out based on the rehearsals taking place during Friday and Saturday, when some of their Shabbat-observant band members would not have been able to join. While they tried to appeal to the Eurovision officials, they understood they must choose between their Jewish values and the Eurovision rules. Following their values, they were still given an opportunity to perform, and won the hearts of the Eurovision crowd.
They performed their song "A Million Dreams", with a warm welcome from Eurovision host Assi Azar. The band called attention not only to the values of mutually respecting their band members, but also raised awareness about additional ways the Eurovision repertoire can be inclusive. As an example, the KAN Eurovision YouTube channel ran three different accessible screens for the visual impaired, the hearing impaired, and for those who speak Arabic or Russian.
The Shalva Band received a warm standing ovation, and has already been requested to perform in Europe. Should they tour, the band has acknowledged its strong dedication to their work in Israel to create more bridges of accessibility in society.