Can you imagine a restaurant with no menus, no checks, and no tips? Welcome to the world of Joz Ve Loz, a restaurant concept stirring itself into the eclectic Tel Aviv cuisine scene. The space has been open for over a decade, and is well known for its high-quality fresh food menu. 2017 brought a change in management, and after a successful weekend experiment last year, Shai Kenigsberg and Naor Levy have introduced a full time and fresh idea to the Florentine scene.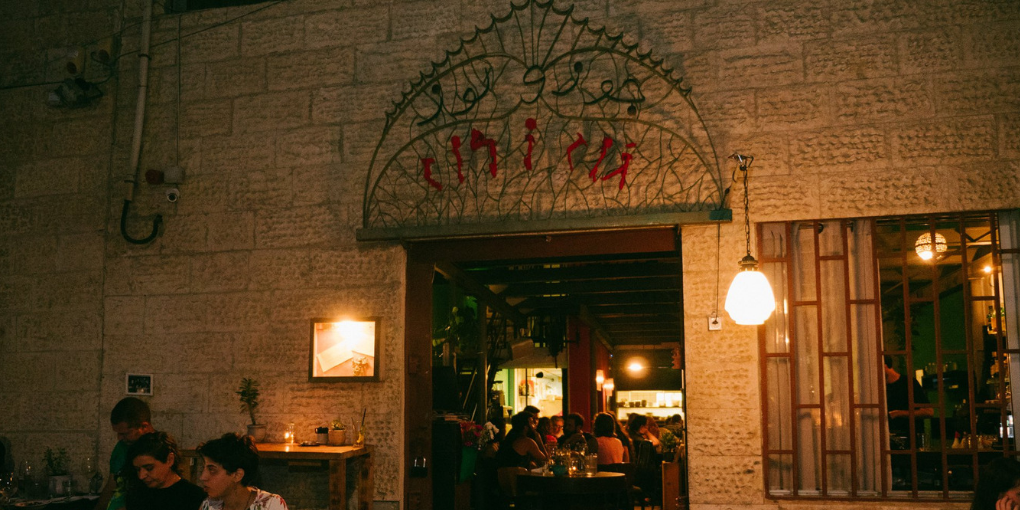 Tables are greeted by servers who ask for likes and dislikes, and prepare guests for a stream of freshly made market dishes accordingly. Drinks are also poured freely, and when a new dish comes out of the kitchen, the server drops by to make an offer, which can be accepted or denied – and will keep offering until you request the flow to stop.
No bill comes, and it is up to the guests to determine how much to leave overall. There is no minimum and no tipping, which inspires a new kind of conversation. What is the value of each dish? Of the overall experience? How much is too much or too little? Does the financial freedom inspire higher levels of generosity?
In the average restaurant, food costs can be marked up to 300%, and servers heavily rely on tips to make a full salary. In Joz Ve Loz, servers get paid a full salary as well as take home a percentage of the profits each evening. The restaurant sees more profit than you would think, offers good service, and begs the question – could the restaurant business infrastructure use an update to enable servers to make a full salary and still create sweet and savory dining experiences for all?