The Malcham salt cave was discovered in Israel's southern Mount Sodom around the Dead Sea, and is made up of almost 100% table salt. The cave was found in 1986 by Amos Frumkin, Director of the Hebrew University Cave Research Center, and until recently, its massive size remained unknown. The cave is thought to be about 7,000 years old, yet there was never enough manpower to enable measuring it properly. Cave mapping requires commitment to time underground, patience, curiosity and attention to detail.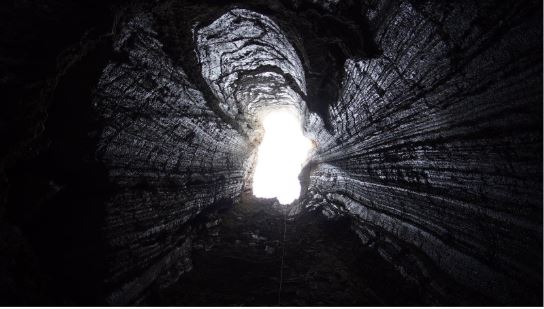 When an international interest group began forming on Facebook, Bulgarian and Israeli cave explorers came together, and decided to take on the expedition into the unknown. After two ten-day missions in 2018 and 2019, the final numbers are in, and the salt cave measures approximately 6.2 miles long, or about 10 kilometers. The cave breaks the previous 13-year world record of the 3N cave in Iran, known to be about 4 miles, or 6.5 kilometers long.
The mapping motivation was a collaboration of 80 curious cave explorers, headed by Boaz Langford, part of the Hebrew University's Research Center, as well as Frumkin and Yoav Negev, head of the Israel Cave Explorers Club. The Bulgarian spelunkers journeyed from the Sofia Speleo School.
Because the salt cave 'competition' falls between Israel and Iran, the idea can invite political thought. However, thanks to the international community which exists on Facebook, both Israeli and Iranian cave explorers remain friendly, bonded by their love of caves. Of the new world record, Yoav Negev hopes it drives more exploration and desire to uncover more data and share it with the world.
He also said that "the Malcham Cave is a one of a kind expedition that demonstrated the power of international caving delegations coming together to achieve something remarkable. The fact that we came away with a new world record is icing on the cake."
World's Longest Salt Cave Discovered

New World Record! #HebrewU's Cave Research Center discovered the world's longest salt cave, and it's here in Israel's Dead Sea.At 10km long, the Malham salt cave took the title away from Iran's 3N salt cave which held the record for 13 years. Many thanks to our partners in the expedition: Israel Cave Explorers Club, Bulgaria's Sofia Speleo School and 80 cavers from around the world who joined the years' long effort.

Gepostet von The Hebrew University of Jerusalem am Donnerstag, 28. März 2019