As I stand on Ben Yehuda, a busy main street parallel to the beach in Tel Aviv, I wave down a yellow taxi – not the New York kind – but what Israelis call a 'monit sherut', or shared taxi. The sherut is an alternative to taking the bus, as it often runs along the same routes, yet only carries ten passengers and stops conveniently between bus stops.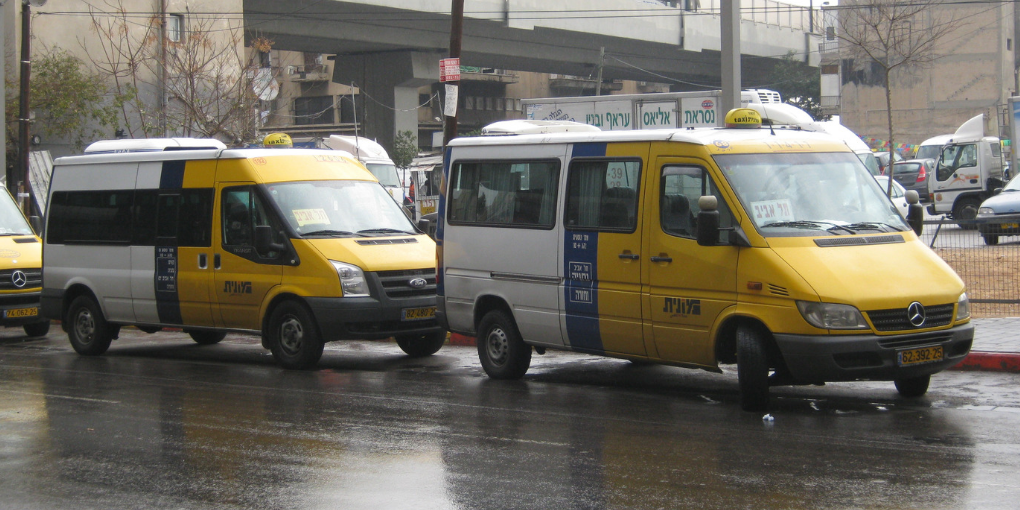 After hopping on and claiming my seat in the back, I dive deep into my bag for six shekels to cover the NIS 5.90 fare, and tap the person in front of me to pass it up to the driver. The same tap continues with the two people sitting in front of her, and moments later I receive my change.
This small string of kindness seems to blossom within the sherut world, as it's not often that strangers entrust each other so immediately with money. In Israel, where taking public transport is fraught with irritating instances, sketchy stenches, and the potential of a cranky driver behind every door, the shared taxi experience can also offer a refreshing perspective into Israeli culture.
Once one enters this little mobile cabin of kindness, anything is possible. What was once a street full of strangers becomes a hot box of humanity. From learning it's someone's birthday and breaking out into song, to lending a shekel because one got away, or ensuring a tourist gets off at the right corner, the van of virtue is its own world of opportunity, and can often make or break your day.
With 150,000 passengers riding the sherut daily, could the act of taking public transport be a positive daily practice to support cultivating kindness and consideration between strangers? A number of studies show that kindness is contagious, and that humans are impacted when they witness or experience a random act of kindness. Could riding the sherut be a built-in benefit to motivate humans to act more humanely?
The shared experience certainly breeds trust between strangers, and even unconsciously, adds a dose of human connection to anyone's day. Perhaps if people became more aware of their potential positive impact, the sherut experience will become a vehicle to drive exponential waves of kindness – something every human needs more of daily, however they choose to transport themselves.