While there are groups of people protesting Eurovision being in Israel, the show must go on – and it's going on big. Madonna is expected to confirm her performance to kickoff Eurovision, thanks to a one-million-dollar donation, funded by Sylvan Adams, a well-known philanthropist who moved from Canada to Israel in 2015. He has dedicated himself to increasing awareness about Israel's cycling scene, has brought over the Giro d'Italia, is supporting the building of the first velodrome, and is ensuring that Eurovision in Israel begins with a bang.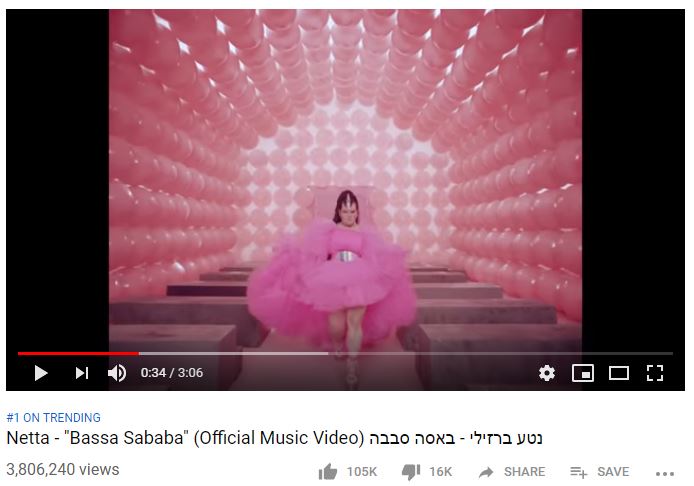 Ever since Netta Barzilai won the Eurovision competition in 2018 with her first female empowerment tune of "Toy", she has kept the streams of excitement bubbling from within Israel. With a strong global fan base, Netta continues to wow the crowds, which include her long-awaited second single which was released last week.
Titled "Bassa Sababa," the cross cultural and colorful pop video drew in over 3.8 million views, making it the most viewed video over the weekend. One million shekels or $275,000 USD which make it the largest amount an Israeli artist has spent on a music video. Perhaps together, Madonna and Netta can use the opportunity to show the world that music is truly what can bring people together during Eurovision which will be held in Tel Aviv in May.