While politics, religion and economics are ever dividing the nation of Israel, especially leading up to April elections, a new heartwarming movement seems to be taking center stage. Enter popular television show the Rising Star, or Kochav Habah in Hebrew, which is the annual competition to determine who represents Israel in the Eurovision Singing Competition.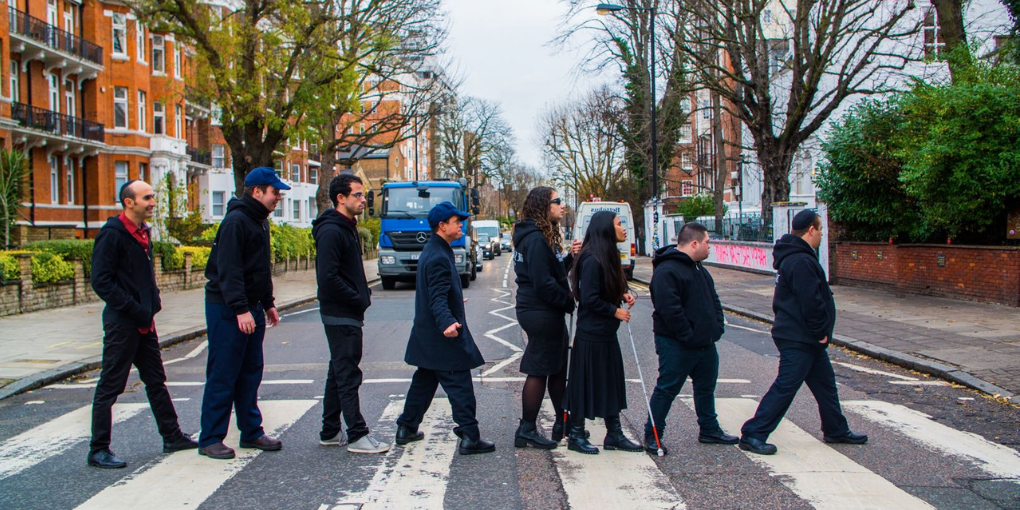 One of the front runners is the Shalva Band, made up of eight special members, a group which was formed at the Shalva National Children's Center in Jerusalem. The non-profit organization supports people with disabilities in multiple layers of life, and gathered the group through their music therapy program. The emotional performance saw frontwomen singers Anael and Dina, both blind, perform Paul Simon's the Sound of Silence, accompanied by Tal, Yair and Naftali on percussion, Yosef on drums, and Guy, the band's keyboard player who is visually impaired. Shai Ben Shushan, the band's director has supported and developed the band, opening doors on a global and local level for opportunities of all kinds.
In addition to the Shalva Band, another pair of performers went viral on Israel's Got Talent when Zahava and Oren took the stage to dance in wheelchairs. The dance captured the hearts of Israel and quickly saw over 200,000 views. Zahava had polio when she was a child and Oren is the child of two disabled parents. The duo created an emotional expression which fulfilled Zahava's dream of dancing.
Both performances bring to light just how powerful the will of individuals is to pursue their passions, and truly exemplifies people who believe and take action towards fulfilling their own potential. Perhaps a small group of people who are perceived to have disabilities, are taking center stage to exemplify just how many unique abilities they have. Perhaps the people of Israel should focus more on what unites the crowd instead of divides it.