One could say the concept sprouted in Israel with the first kibbutz in 1909, when group settlements and collective living experiences were both desirable and necessary for survival. Today, of the 270 kibbutzim which exist in Israel, only a handful still operate like they used to. Capitalism and commercialism made communal living less needed and wanted. However, many in the younger generation connect with the collective concept, and are now innovating the idea in their own ways.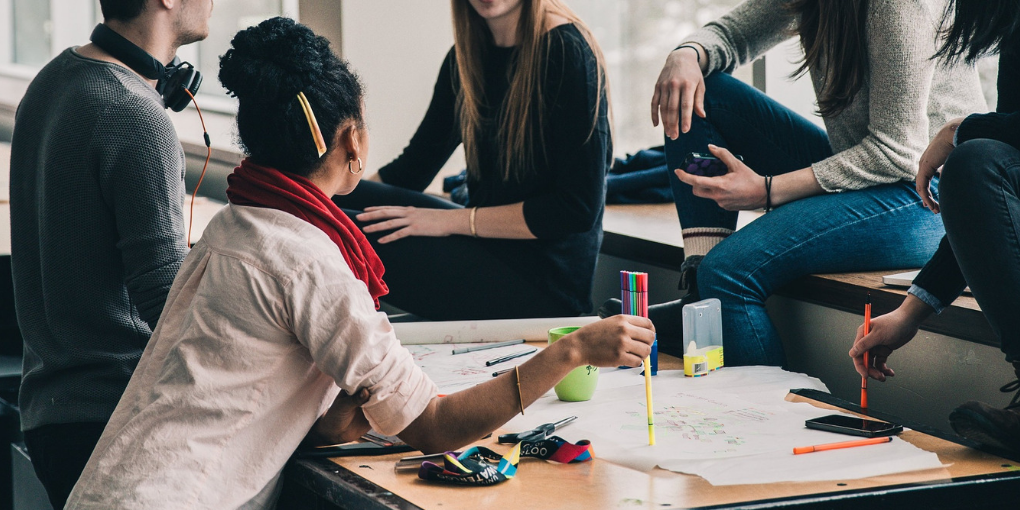 A prime example is WeWork, a co-working space founded by Israeli Adam Neumann, who grew up in a kibbutz. WeWork is shifting to become the We Company to support their growing branches – WeLive, a communal urban living experience, and WeGrow, an educational experience for conscious entrepreneurs. Since WeWork first opened in New York in 2010, it's since made its way successfully to 10 locations in Israel, including in Tel Aviv, Jerusalem, Haifa and Beer Sheba. At least a dozen working hubs have opened in the past years, and with reason. WeWork businesses see 18% growth annually while the global average is 1.7%.
Another growing concept is urban communal living, tried and tested by an Israeli startup called Venn. They create living spaces with community amenities, neighborhood events and services, and encourage social contribution and involvement within developing neighborhoods. The idea was initiated in the culturally blended Shapira neighborhood in southern Tel Aviv, and is expanding to New York and Berlin.
Further proof that the sharing economy has its advantages is seen in the rapid growth of communal transportation services, from cars to bicycles to scooters. Especially in an urban setting like Tel Aviv, shared wheels provide an alternative for people to explore the city, while also taking environmental impact into account. Like WeWork's goal to focus on conscious living, the shared ecosystem sets up the future for a decrease in consumerism, and an increase in connection.
The "we" market is proving successful. More urban development creates more need to connect. With a conscious revolution rising, the horizon shows more people who want to work, live and socialize in a collective way, to breed better communities for all.