When two young Israelis, both identifying as transgender, were murdered in Tel Aviv this past summer, the LGBTQ community raised their rainbow flags high and protested against the violence towards the queer community. In the past decade around the globe, almost 3,000 transgender and diverse-gender people have been killed by shooting, stabbing or beating. And the numbers are only rising.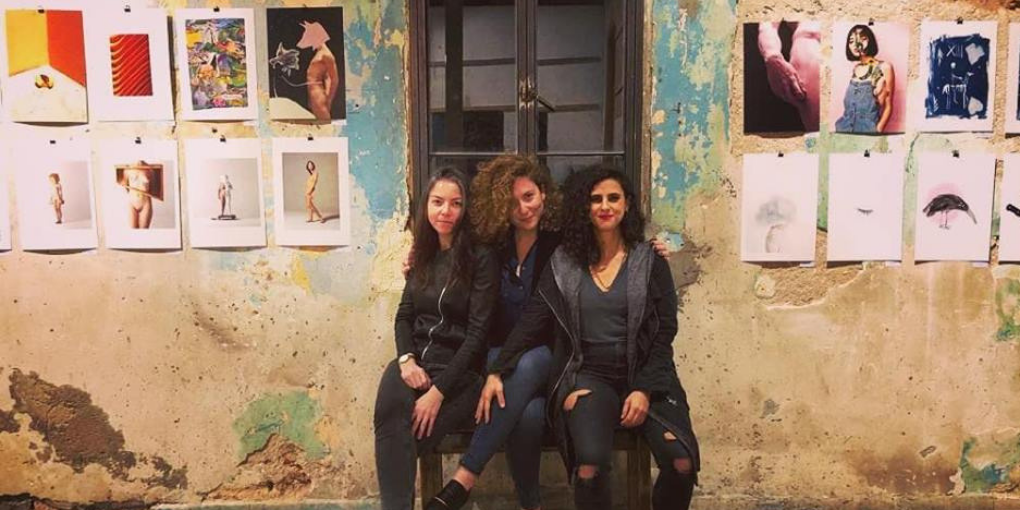 In addition to fatal violence, transgender individuals suffer the most when it comes to work and home too. In a recent survey released by the Israeli Bureau for Equal Opportunities, 86% of transgender are discriminated against while finding work, 72% experience bias from their superiors, and 39% are asked to conform to their born gender's standard dress code.
Home life for young transgender people is even more challenging, as many are kicked out of their homes. The result means they live on the streets, are exposed to violence, and enter a cycle of poverty – likely the cause of the high suicide rates among them.
In lieu of the violence in their own Tel Aviv neighborhood, two Israelis, Rotem Faifer and Naama Segal, wanted to raise awareness and support for the transgender community, in hopes of "helping a minority who is suffering deep discrimination and violence, through something everyone can relate to – art."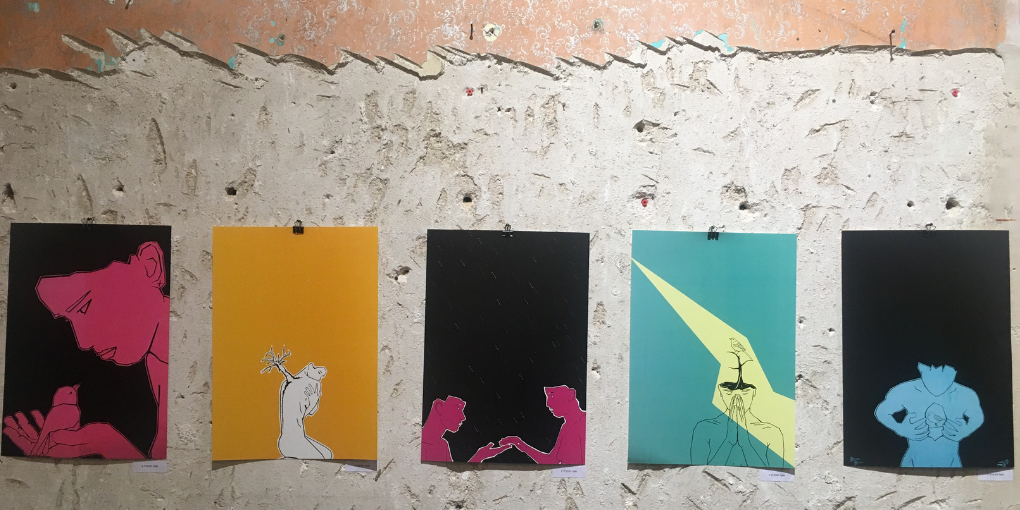 The two began working on Intransition, an art exhibition which collected over 200 of pieces of work from 75 artists to raise money for Maavrim, a non-profit organization supporting the transgender spectrum, from transsexualism to gender queer. They help individuals in their personal transformation process by hosting empowerment programs and support groups. They also promote positive social change and advocate for basic human rights for transgender people by pushing for policy changes.
A diverse group of artists, curated by Naama Klaiman, created colorful works, representative of transgender support, challenges and experience, which adorned the stone walls at the Cuckoo's Nest, a popular spot in Jaffa. While artists weren't necessarily LGBTQ, many allies stepped up in support. Ninety prints were sold and over NIS 20,000 was raised for Maavrim.
Co-creators Naama and Rotem saw over 1,000 guests attend the exhibit. Their hope is to "encourage patience, tolerance, and acceptance, and an understanding that we are all equal," says Rotem. She goes on to share that "it is our basic right to live the way we see it. With so many different people and beliefs, no one should suffer because of who they are."