From a holy ground to a war zone and back again, the site where Jesus is thought to have been baptized is all clear of mines, according to the Israeli Defense Ministry. The area which runs along the west bank of the Jordan River, now called Qasr al-Yahud, was once a war zone between Israel and Jordan, and had been filled with thousands of mines and unexploded artillery. Despite its dangers, it remained a desired tourist destination for those who follow in the footsteps of Jesus.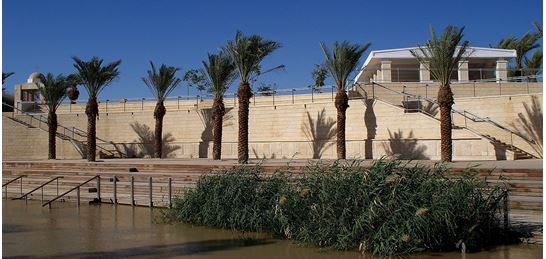 After almost 50 years of military interception, and with over two decades of peace along the border, the Israeli Defense Forces has finally fully demined the prior battleground. In addition to the river banks, there sit about seven churches around the space, three of which received an all clear of the mines. Marcel Aviv, head of the Israeli Defense Ministry's mining department is looking forward to releasing the land back to its "religious guardians".
Sensitivity runs both high and deep in regard to religious and sacred spaces in Israel. Dedicating resources, time and energy to clearing the remnants of past wars, in order to revive a place of preciousness is meaningful work and is hopefully, piece by piece, the right steps toward finding peace.