What began as digging for a new road in Jerusalem unearthed a rare find dated 2,000 years ago. While preparing for construction near Binyanei Ha'Uma near the entrance of the city,  a team, amidst many Roman columns of architecture, discovered one particular pillar engraved in Aramaic language and Hebrew lettering spelling "Hananiah son of Dodalos of Jerusalem." While historians are uncertain who Hananiah is, what makes the inscription supremely unique is that Jerusalem is spelled out in full.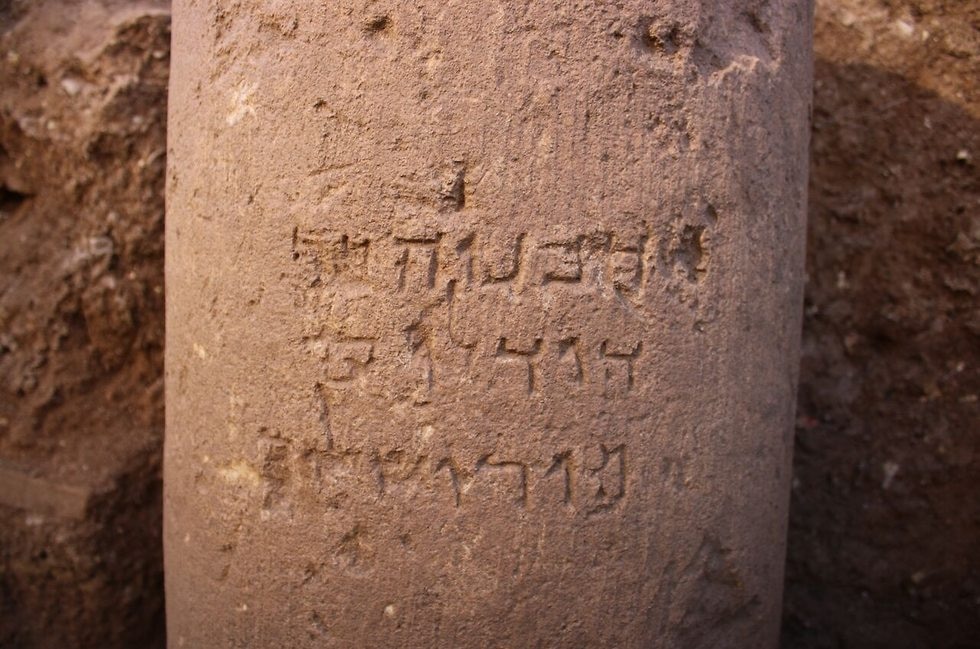 Believed to be from the First Century CE, the stone pillar is unique of its time, and is the first stone finding of its kind. Back in time, it was common for Jerusalem to be abbreviated, as is written the majority of the time it appears in the Bible, so it is rare to uncover this piece of history stating "Yerushalayim" instead of the common shorthand,"Yerushalem."
The area where the pillar was found is thought to have been an artist's center of pottery production during the time of King Herod and the Second Temple. The ancient artifact was discovered during a dig led by Danit Levy, from the Israel Antiquities Authority, and is currently on display at The Israel Museum as of early October.