An 8-year-old boy uncovered what is thought to be an ancient fertility symbol from 11,500 years ago. As he was hiking in Northern Israel, Itamar Barnea of Kibbutz Malkiya found an intriguing stone and picked it up. Only two years later, his mother Reut was digging through household items, and rediscovered the stone. She presented it to archaeologist Renate Rosenthal-Heginbottom who handed it over to the Israeli Antiquities Authority.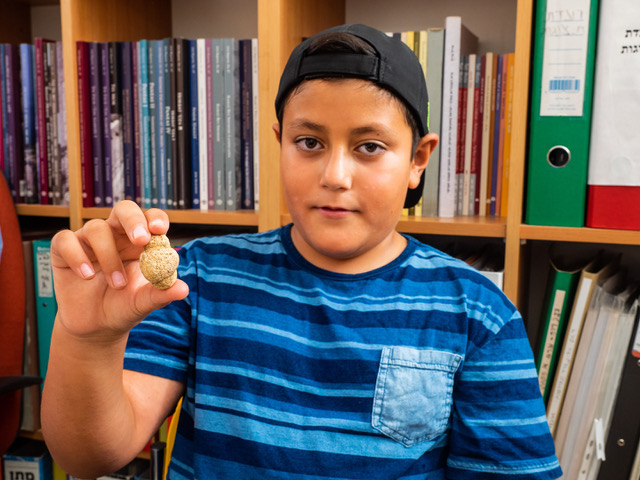 Barnea discovered the stone between Tel Kadesh and Nahal Dishon, close to his home near the border of Lebanon. Only two similar figurines have been discovered in Israel in the past, in the Bet Oren forest in the Carmel region as well as in Salvia in the Jordan Valley. Because the discovery was not reported right away and from the exact location, it is challenging, if not impossible, for archaeologists to gain details from the found figurine.
Fertility figurines are believed to symbolize fertility, pregnancy or birth. Fertility or goddess figurines are thought of as ritual figures, and are considered some of the earliest art forms in the Neolithic area. Many cultures refer to such figurines as 'Mother Goddess' and see them as a sign of honor and respect towards what might have been ancient matriarchal communities.
Barnea received a certificate of good citizenship for sharing the find with the Israel Antiquities Authority.