Haifa's public transport system is receiving a big upgrade. With the recent opening of the new central bus station, a freshly renovated train station and up and coming cable cars, Haifa will step into a more central role.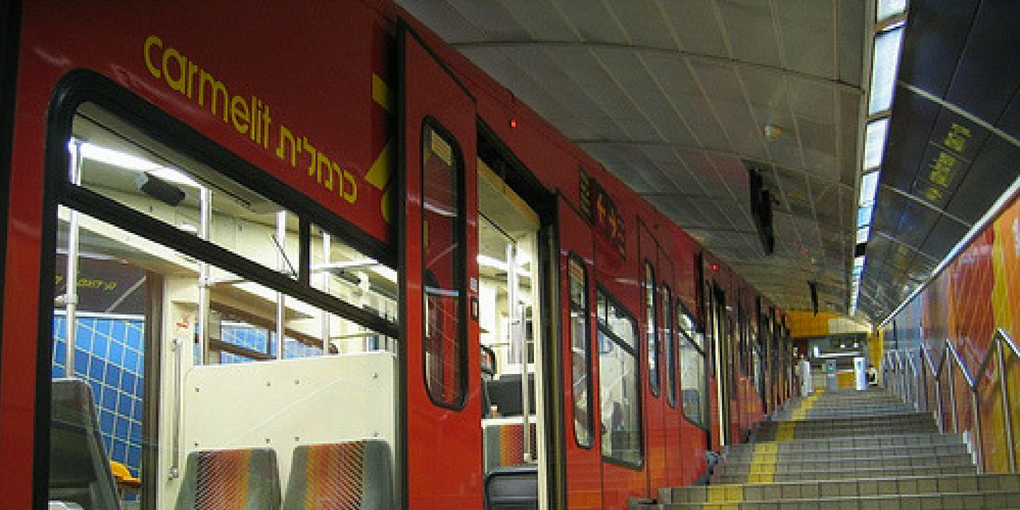 The central bus station, spanning 20,000 kilometers is not yet fully compete but will operate as the heart of transport for Israel's coastal and cultural city. In the future, plans for cable cars will run from the bus station, inter-city to the train station. The cable cars also climb up and down Mount Carmel, hitting popular spots like Haifa University, the Technion and the top of the mountain for the best views.
In addition to a new bus station, the train station is also seeing a fresh revival. After a fire in the Haifa Carmelit Train Station in February 2017, the new train system is set to reopen this coming September. The old train cars were lifted and taken to the Israel Railway museum, which is home to the first Israeli railway between Jaffa and Jerusalem in 1892. Two new carriages were transported to the Haifa tunnel and two more are set to arrive. The four cars will fit up to 528 people per ride and will travel from the Haifa Bus Station to the top of Mount Carmel in Haifa.
The Haifa Municipality utilized the fire insurance money to subsidize the renovations which totaled about 50 million New Israeli Shekels and is steadily working to create Haifa as a connecting point in Israel.