About one thousand Israeli surfers took to the Mediterranean Sea on Friday, June 22, not to surf, but to create the largest surf circle as a peaceful protest. The surfers gathered in Herzliya, a city just north of Tel Aviv in Israel to protest against a gas rig by Noble Energy, who wants to begin building just 9 kilometers from the shores of Hof Dor, one of the most popular and beloved beaches along Israel's coastline.
The organizers of the number of events are a nonprofit organization called Homeland Guards, who state that the Ministry of Environmental Protection "didn't require Noble Energy to conduct a risk survey regarding the impact of the barge on the health of the residents."
The protest not only pointed out the obvious environmental problems of building a gas rig so close to a populated shore is, but also proposed a solution – move the gas rig further out to 120 kilometers in the sea, to avoid bi-product from polluting the shores. A global petition is currently making waves online which states that "Noble Energy's dubious history with malfunctions, pollution and oil spills in the United States reinforces our concerns. We request that the rig be located above the actual gas well, 70 miles from shore, using the best available technology (FPSO) used worldwide, to prevent the extreme life pollution to the air and the sea."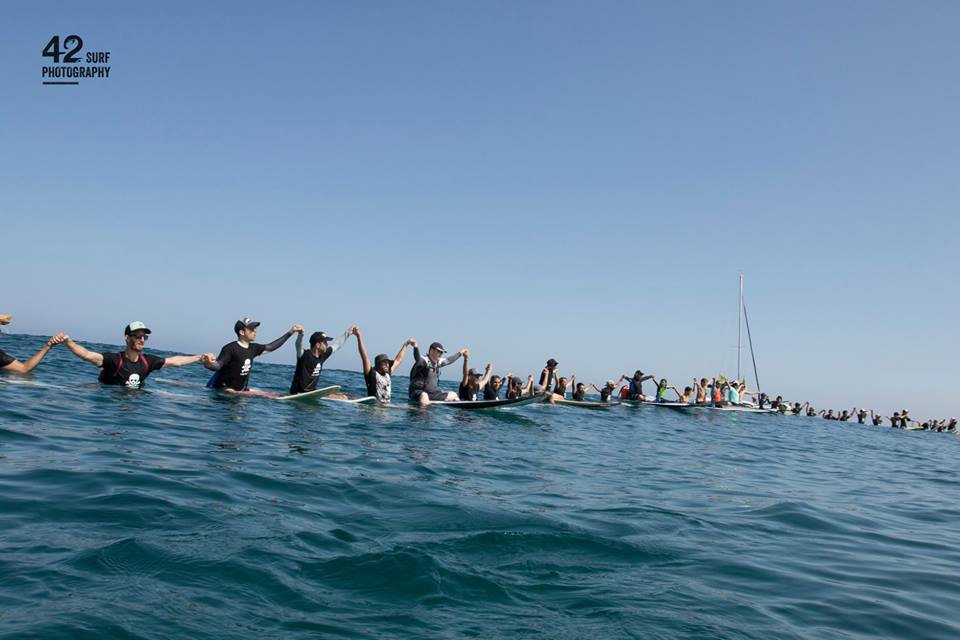 One of the speakers at the event, Maya Armony, delivered an inspiring and passionate speech, noting that this issue is not just an Israeli concern, but a global one. She was born at Hof Dor and she refused to see it become "toxic to the point that she (the Mediterranean Sea) will become a cancerous bath."
Followed by cheers and support, Armony closed the speech with a reality that perhaps even the humans at Noble Energy, its leaders, partners and decision makers should be able to understand and accept: "Water is life. No water, no life."
To sign the petition, click here.