With an uplifting boost of energy, colorful celebrations rang loudly along the streets of Tel Aviv on Friday, June 8 at the annual culmination of Tel Aviv Pride Week, the gay pride parade. The theme of the year was the community celebrating history as 2018 showed the 20th annual year marching, the 10th annual opening of the Gay pride center, and the 70th year of Israel's existence.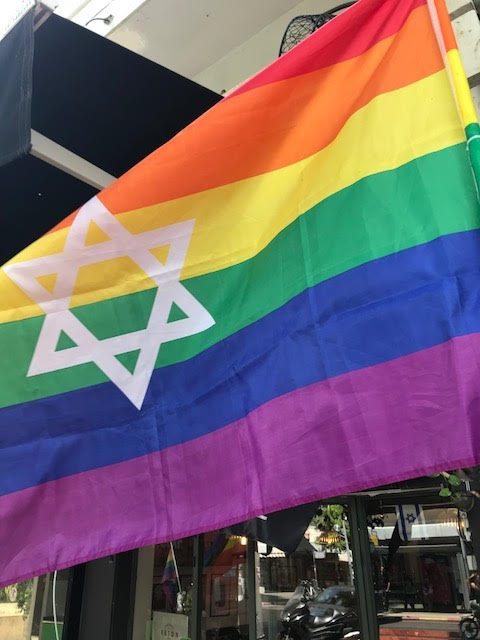 Pride Week showed a mix of party, art, culture and music run by the Tel Aviv Municipality and dozens of private events and tours. Over 250,000 people from around the world gathered in Tel Aviv to participate in the pride parade, which kicked off on Ben Tzion Boulevard and consisted of floats with energetic dancers, singers and celebrators along the beach towards the final stage at Charles Clore Park.
About 30,000 tourists flew in to Tel Aviv to experience what is the largest celebration in what some call the gay capital of the world.' Celebrity Andy Cohen visited Israel for the first time in honor of the parade. He was "struck by how how incredible it is, not only to be here, but as a proud gay Jewish man surrounded by my people." He continued to share in a press conference. "Celebrating pride in Tel Aviv is a beautiful celebration of gay rights and visibility, in a region where many of the neighbors cannot live as their true selves or be who they were born to be – which makes it all the more special for this massive coming together in support of equality to be taking place in Tel Aviv."
Only a few days after the end of pride week, Benjamin Netanyahu spoke on behalf of Israel, mentioning that Israel is proud to be the only Middle Eastern country where the LGBTQ community is accepted, supported and participates in Israeli society and government openly. Only days later, a law to approve same-sex civil unions was rejected. Perhaps one day Israeli leadership will embody the values they choose to speak.