An ancient and beautiful piece of mosaic art was discovered in Caesarea National Park, which lies along the Mediterranean Sea between Tel Aviv and Haifa. The mosaic was a surprising discovery by the team at the Israel Antiquities Authority. The piece displays ancient Greek writing, which is so far illegible; however, helps date the mosaic back to a Roman Byzantine era from about 1,800 years ago.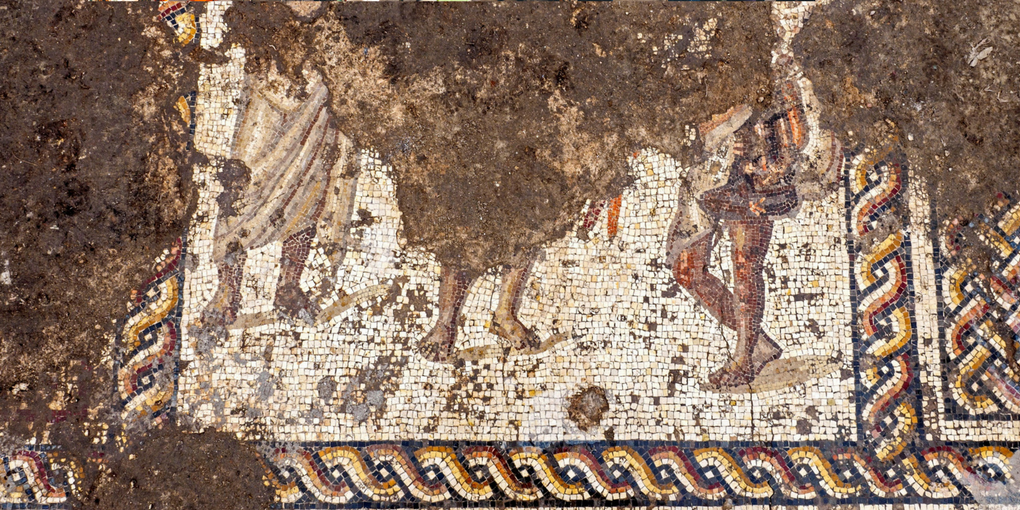 The mosaic visual includes three men wearing Greek robes, with one man facing the center, while the other two men stand facing towards the center. The artwork is a rare and colorful display of the mosaic mastery during a period of time where such historical findings are rare. While much of the mosaic appears to be ruined, the piece of art remains a good artifact to depict the skills, the presence and just a peek into the existence of life about 2,000 years ago.
The Caesarea National Park is currently under renovations due to the largest conservation project in Israel, and will soon include a Crusader-era entry bridge. The Israel Antiquities Authority, together with Israel Nature and Parks Authority, are making sure to preserve the cultural heritage which spans the various time periods of history. The team believes that they might uncover more finds as they continue to dig.