Bang, bang, bang. As I wander through the streets of Tel Aviv, I can't help but notice the endlessly present white noise of building. Since moving here seven years ago, and inevitably landing next to a construction site with every move, I quickly understood that this city operates in constant transition mode, building itself from the ground up, a city truly on the rise.
Today, it's easy to spot the bulk of new buildings, renovations, and working drills ringing on every corner – and it's never going to stop. Since she was founded over 100 years ago, Tel Aviv has proven she's on a nonstop journey towards growth and development, ever expanding to reach her full potential.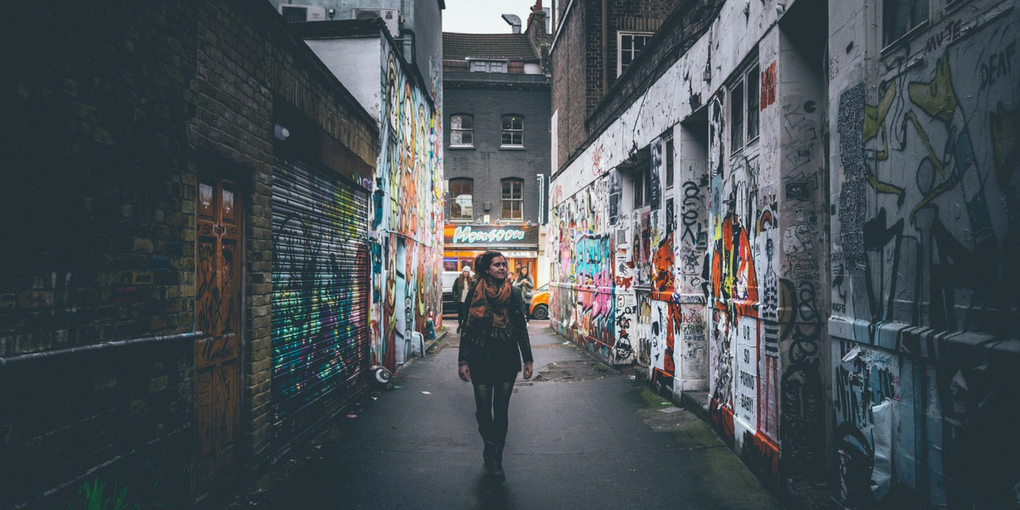 As I got to thinking about Tel Aviv in constant building mode, I couldn't help but compare her to myself and my own growth journey since my move across the world.
As an American Israeli woman who grew up in New Jersey, I had always felt out of place, though at the time, I was desperately trying to squeeze into the Jersey girl mold. Give me a tanning bed, a bottle of vodka and some Ja Rule – and boom. It wasn't until I stepped out of my New Jersey self that I realized how much I allowed it to suck me in to who I thought I should be, instead of allowing me to become who I really was. It wasn't until I moved to Tel Aviv that I realized New Jersey is a large part of my blueprint, but it's certainly not close to the final draft.
I began to understand why I loved Tel Aviv so much – and why the incessant building didn't bother me, but inspired me. Tel Aviv allowed me to breathe into myself, to step back from my East Coast mold and meet my true self. It forced me to learn how to take care of myself, to create a community I wanted, to explore my fears and needs – to get to know myself. It supported me as I designed my own life with a new blueprint for however I wanted to build my new home.
Tel Aviv has been nothing but a positive influence on me, inspiring my own growth journey and enabling me to accept the constant change which surrounds me. Since moving across the world, I was forced to develop myself, to greet my layers, to break down old walls and build new ones, and to dig deep into the ground and lay a solid foundation for my future. I was forced into the "bang, bang, bang" of this bubble to embrace constant transition mode. Because like every building site, building myself became inevitable.
As I continue to develop myself, and my darling Tel Aviv continues to expand around me, I'm thankful. For being forced out of my box and taking the chance to kick it out of my way, so that I could begin crafting my own building, block by block, step by step, developing myself just the way I want – with a front row view of the sea, a pool of opportunity, an urban field of dreams and a solid stepping stool to reach anywhere I desire.