Carl Lutz can be easily described as "forgotten hero" in his home country Switzerland. In Israel however the situation is different, as he was the first Swiss to be recognized by Yad Vashem as "Righteous Among the Nations". A new scenic lookout high above the Sea of Galilee was inaugurated in his honour this week.
The view is breathtakingly beautiful. Here, high above the Sea of Galilee, Israel cannot deny a certain amount of resemblance with Switzerland. This spot is simply the perfect location for a scenic lookout in honour of the man who was named "forgotten hero" by the eponymous TV-documentary. Carl Lutz is the first Swiss to be recognized by Yad Vashem as "Righteous Among the Nations" and in Israel he is anything but forgotten. The engraving "His civil courage is our ideal and quest" emphasizes the respect he has earned for his deeds.
Carl Lutz, a Swiss diplomat who served in Budapest, Hungary during WWII, saved the lives of tens of thousands of people with tremendous civil courage by issuing safe-conduct documents and protective letters that allowed Hungarian Jews to immigrate to British-mandated Palestine. Due to Lutz' actions, half of the Jewish population of Budapest survived and was not deported to Nazi extermination camps during the Holocaust. He saved 62,000 Jews due to his personal agreement with Adolf Eichmann. The Swiss diplomat referred to an allegedly British Mandate that allowed 8,000 Jews to immigrate to Palestine. The mere fact that the Nazis agreed to his request is evidence enough for their solid relation that started during his term as diplomat in former Palestine.
Unforgettable memories in Palestine 
"Six unforgettable years in Palestine," is the title Lutz chose for his personal notes during his term as diplomat in Jaffa during the 1930's. His photos – Lutz was a passionate hobby-photographer – can be found in an exhibition with the title "The Rescuer and his Camera" in Yad Vashem. His collection is not only fascinating; it is unique and full of notes of his work. He assisted Germans in war captivity and tried to improve their prison conditions. This laid the foundations for his good relations to the Nazis. His biography proves that the truly religious Methodist considered rescuing Jews as a decision without alternatives.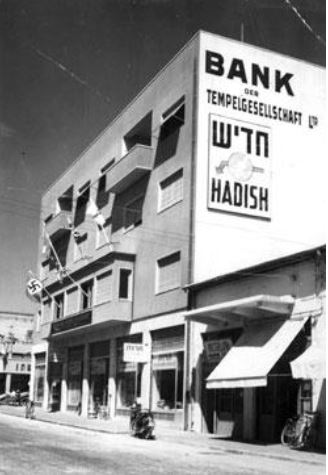 Carl Lutz was willing to sacrifice his life for the rescue of Jews. He exceeded the agreed-on contingent by far and established a safe house by renting the showroom of a glass factory (that became famous as glass house) that he turned into an outpost of the Swiss legation and therefore off-limits to Hungarian forces. Given this courage it does come as a surprise that the young Carl Lutz was too shy to follow his dream and become a priest.
A matter of his conscience
During his term as vice-consul in Hungary during WWII he took decisions that based solely on his conscience. He, who always put lives above laws and regulations, was not a born hero. He simply did what he considered the right thing for a pious person, given the conditions.
After the war, his home country reacted with penalties for transgression of competences, and he died before Switzerland ever recognized his deeds. Israel however honoured his deeds and also Germany regarded him a hero that was honoured with the Grand Cross of the Order of Merit of the Federal Republic of Germany. His step-daughter Agnes Hirschi has turned the recognition of Carl Lutz into her life task. Her mother was a Hungarian Jew who was saved by Carl Lutz who employed her as domestic help and married her after the war.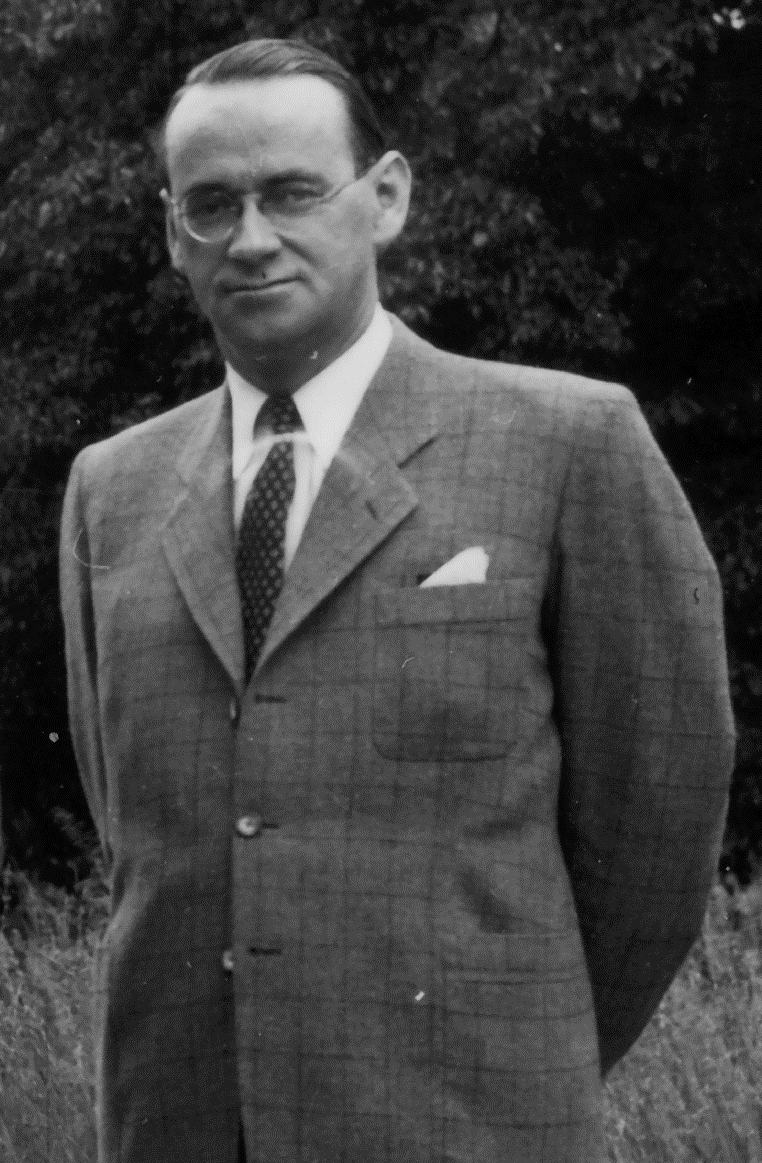 "I am delighted to see so many people who survived thanks to my father," said Agnes Hirschi at the Carl-Lutz-Memorial square. "I believe I have never seen as many survivors at the same place and it is a very special moment for me." Together they celebrated a very special man, high above the Sea of Galilee where Jesus healed the sick and dying. It is safe to say that Carl Lutz would have loved the view.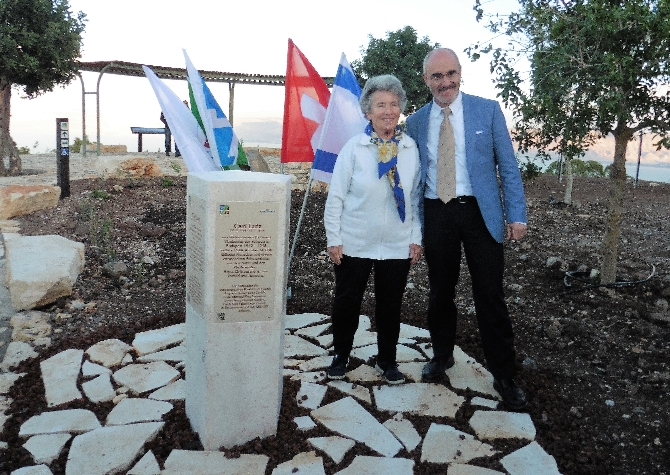 The Augustin-Keller Loge Zurich initiated the scenic lookout which was realised with the donation of B'nai B'rith Switzerland, the friends of KKL Switzerland, the municipality of Tiberias and the Swiss Embassy to Israel.
This article was written in German by Katharina Hoeftmann and translated into English by Jennifer Bligh. 

Credits: Ralph Steigrad