Can the coffee scene in Tel Aviv get any better? It just did, thanks to Kaie Bird, a native Texan and Tel Aviv local who is inspiring a freshly brewed kind of coffee scene spotlighting the true star – a quality cup of coffee. Bird, a photographer and foodie at heart, runs a popular Instagram account called Sharing Tables, which aims to create foodie communities over a love for sharing tables, and of course, coffee is included.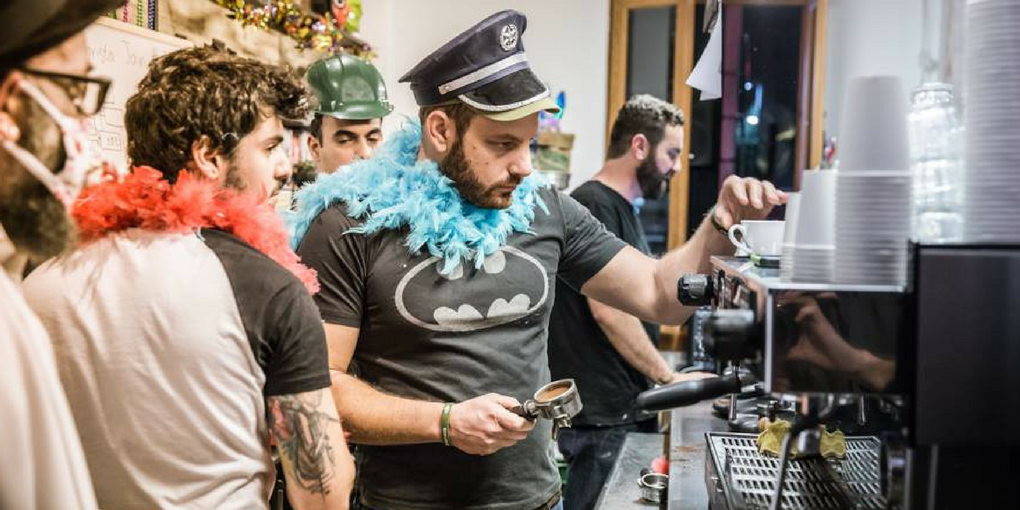 Having been a barista for a short time herself, she knew there was an explicit craft which goes into every handmade cup of coffee. She wanted to create a way to appreciate quality coffee, and to bring awareness to the experience surrounding every cup. Bird decided to create an event with the goal of bringing together cafe owners, professional baristas and coffee lovers in a fun and educational way. And so, the Barista Jam was born.
The Barista Jam is a big party, brimming with life, music and a Latte Art Competition. There have been three Barista Jams to date, with the last one bringing together 18 baristas from across Tel Aviv. Baristas participate in friendly competition and have the chance to win cash prizes and the esteemed title of Best Barista. The most recent event celebrated Purim and International Women's Day, which was fitting as the winner was Daniella Shimshon, the first Barista 'Queen' to win first place.
The concept of the event is redefining the cafe culture in Tel Aviv by spotlighting how coffee can create community. The Barista Jam is the perfect way for coffee lovers and makers to connect over their shared passion, and has helped professional baristas sprout a new sort of pride for their title.
While most humans down coffee on the go, Bird believes it should actually be a point to take pause. "It's about bringing awareness to the cup and truly appreciating the art that goes into it. Each cup is made with love thanks to the person behind the bar."  Next time you grab a coffee, we encourage you to stop and appreciate those sips of love.

For more information and to stay updated with the next Barista Jam, follow Sharing Tables.