We're finally getting a proper peek into the Israeli Arab world, and the Arab leadership is already calling for a boycott. "In Between" is an award winning film, recently released, which shares the story of three Arab women who decide to leave their small village of Umm al-Fahm and move to Tel Aviv, the most liberal city in Israel. The movie showcases their trials and tribulations, discriminations, and experiences being young, independent Arab women.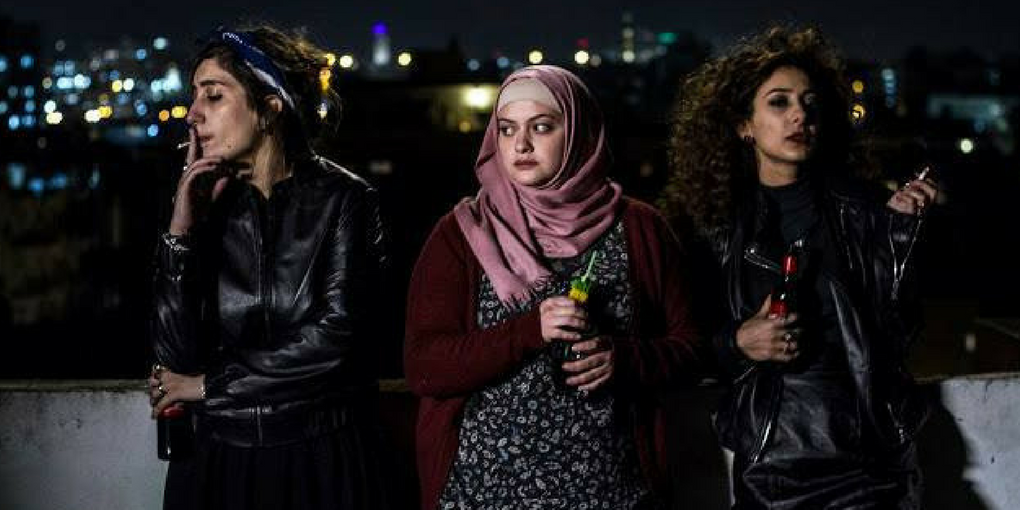 "In Between" has an Arab director and an Israeli producer. The film won an award in the Haifa Film Festival this past October, in addition to receiving accolades in Toronto and San Sebastian Film Festivals.
The three women play very different roles, from a liberal lawyer who likes to party to a conservative student getting raped by her fiancé, the film addresses numerous issues to the dismay, or more likely embarrassment, of the Arab world.
Besides broaching a subject we're all curious about – the reality behind the inner Israeli-Arab world, the film has created a new kind of conversation in the Arab world, and one that the city of Umm al-Fahm does not want to share. While the city's leadership considers purposeful art as important, they believe the film misrepresents the city and are insulted by its topics of homosexuality and single, independent women.
The actresses in the film believe it's time to start talking about these topics, so that the Arab world can catch up with the rest of the world. The film was made with courage and opens a new door for conversation when it comes to Israeli Arabs and the issues they face within their current home country.