For anyone who has ever stepped into Dizengoff Square, you may understand the magical appeal of the legendary Fire and Water Fountain. The fountain used to spin around as her colorful state, spitting fire, splashing water and playing classical tunes every hour on the hour.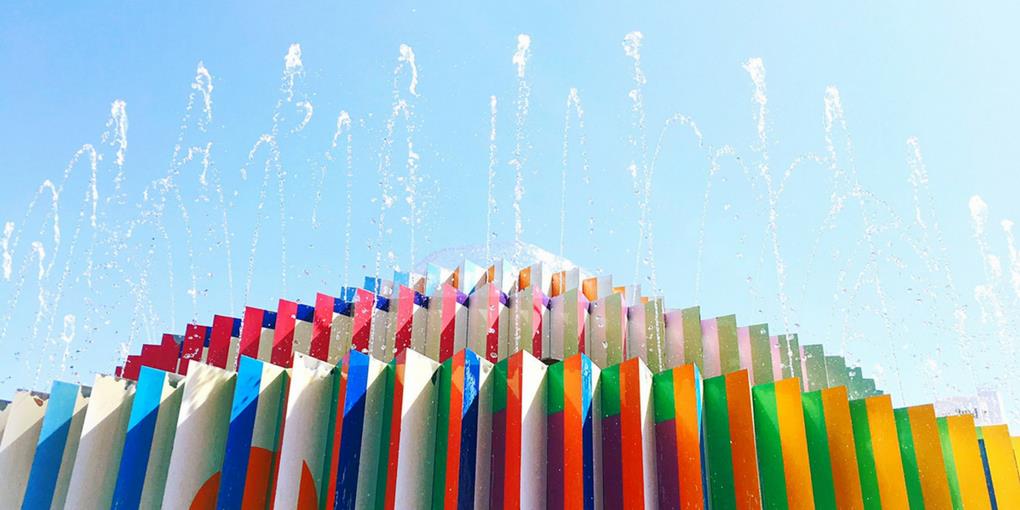 Created by artist Yaacov Agam in 1986, the fountain sat central in Dizengoff Square, named after Zina Dizengoff, wife of the first mayor of Tel Aviv, Meir Dizengoff. The heart of Tel Aviv, Dizengoff Square is a landmark meeting point for locals and tourists alike, and is surrounded by busy bars, restaurants, hotels and a vintage market every Friday.
Walk by the square now and you will see only a pile of rubble. After many years and numerous controversies, the Tel Aviv Municipality has chosen to renovate the central area back to its original design. Built in 1934 on street level, Dizengoff Square was raised in the 1970s to solve traffic issues due to the highly congested area. The construction will take one year and will cost the city about $15 million dollars to restore the square to its original state.
The city hopes to rejuvenate the central area into an urban garden of sorts. Expect pleasant bike paths, greenery, benches, and for Dizengoff Sqaure to remain the central heart in Tel Aviv, the city that never skips a beat.