The famous Mehane Yehuda market in Jerusalem has reached a new peak in popularity with this year's 'Jaffa to Agrippas Festival'. The dance group c.a.t.a.m.o.n under Elad Schechter performed inside and outside the market streets.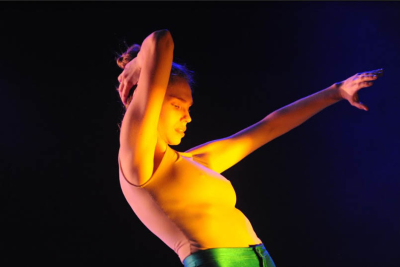 The mere fact that this festival is taking place for the third time in a row demonstrates a change in the capital's night life. For around seven years the busy daytime market has been changing into the city's new hotspot after sunset. Pop-up bars clog the narrow aisles; religious, secular, local and international visitors go for a bite to the ever more famous market restaurants and for a drink to more and more bars.
Thursday nights are the busiest with life music and beautiful examples of co-existence with people dancing between the fruit- and vegetable tables until the early hours. "Everyone meets here in the shuk, it is the main artery in Jerusalem," says Schechter, founder and artistic director of c.a.t.a.m.o.n. "The market is all about abundance, balagan [mess] and meetings. It's an incredible place to create in," he adds.
Click here for the highlights of the festival
by Eitan Cohen
מיפו עד אגריפס 2016!מיפו עד אגריפס 2016 | שלושה ימים של מחול וקסם בשוק מחניודה
אתמול היה מדהים, היום ומחר ניפגש שוב עם יצירות חדשות של כוראוגרפים מעולים בברים האהובים של שוק מחניודה
כל הפרטים באיוונט> https://www.facebook.com/events/639903599516658/

צילום ותיעוד: עידו כהן
עריכה: בן שמואלוף

Posted by ‎קטמון- קבוצת מחול Catamon- dance group‎ on Monday, October 31, 2016