The Israeli TV industry has been dominated by a few major successes like 'Homeland' and 'Rising Star'. However, smaller productions in scripted and non-scripted formats are also competing successfully on the international market. Last September, Israel's first TV formats conference took place in Jaffa, identifying Israeli key assets, their success rate and scouting for new scripts, ideas and 'the next big thing'.
Success is measured against success. Consequently, even if a TV format like Boom! that sold third best in 2015 (behind 'I Can Do That' and 'Still Standing' and is soon broadcasted in 13 countries), it is not considered the next big thing everybody has been scouting for.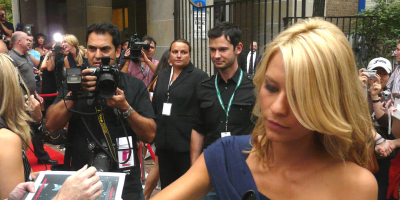 Language, culture and the domestic market are very specific in Israel.
Clare Thompson, non-executive director at the media consultancy K7 Media in London, presented a summary of the Israeli secrets of success. According to Thompson, Israeli script-writers, TV producers, directors – basically the local TV industry is
1) comfortable with risk-taking and living with the uncertainty of the TV business.
2) talented for universal humor
3) very good at emotional story telling – with a special knack for observational comedy of family life, human relationships as well as domestic dramas.
4) flexible and independent. Helen Cooper at Endemol Shine talks about the Israeli willingness to co-develop and make changes to formats to suit local tastes or add another creative element.  "For the most part they aren't precious about it and don't have over the top expectations – they're always open to another way of doing it."
5) able to work with a low budget and high concept
6) willing to travel far and often: hard graft & air miles
7) constantly looking forward
The 'time after' a significant success moment is even more challenging since countries are in the focus of the scouts. Yet, the expectations and demands are high but not specified. So far, it seems that game shows and dramas are on the upgrade. However, if people knew the 'next big thing' in advance, it would be a tidal break in the market.