If everything goes according to the plan, the fast train connecting Tel Aviv and Jerusalem is scheduled to start operating in 2018. The construction for the long-term project is one of the country's biggest projects with a budget of NIS 7 billion.
For the new train a few records had to be built: the country's longest bridge, longest tunnel and also a new highest bridge.  The final stop in Jerusalem further breaks the record for the country's deepest station.
The impact on commuters is going to be huge with up to four trains per hour at peak times. Travel time between Tel Aviv and Jerusalem will be basically halved to 28 minutes and the train's final stop will be Herzliya, serving all train stations in between.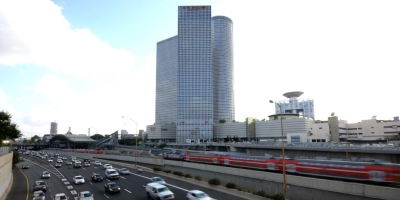 Some worry that academics and non-religious intellectuals might move out of Jerusalem while others believe, more people could opt for a life in the capital due to its better public transportation network.
The main station is going to be just outside the city's Convention Centre, close to the Central Bus Station which is well connected via the light rail train and busses to the city centre and Old City. International travellers are going to benefit from a 20 minute connection from Jerusalem to Ben Gurion Airport.
But until then, the construction site is still causing hazards and traffic jams and the year-long process is challenging the people's patience.