Yes, the Currency Department published their annual report for 2015, but this is not what caught our attention – it is the little side notes that make money matters interesting, for some even sexy. Fact is that the overall amount of currency increased to NIS 73 billion from NIS 63 billion (2014-2015).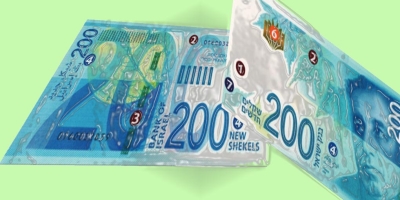 Lower interest rates made it more attractive to take out money and new banknotes were introduced. The highest increase in actual notes is the amount of NIS 200 banknotes. The new series of blue notes bearing the portrait of the poet Nathan Alterman supported this trend. Now NIS 200 notes make almost half of all banknotes in circulation!
And by the way, the replacement from the old to the new NIS 50 banknotes has reached 86% – and this is not the end: in late 2017 the Shekel-family will have two new members, namely new NIS 20 and new NIS 100 notes.
Recognizing new security features on banknotes is crucial – a new booklet in many languages provides assistance as well as the new app on 'New banknotes'